DOUGLAS C. DEEM, LTJG, USN
From USNA Virtual Memorial Hall
Lucky Bag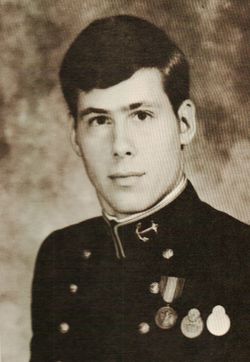 Loss
Douglas was lost when his S-3A crashed short of USS Nimitz (CVN 68) on November 17, 1981 approximately 70 miles northwest of Sicily.
Related Articles
CDR Philip L. Reed '65 and LTjg Carey A. Arthur '79 were also killed in this crash.
Douglas is one of 11 members of the Class of 1976 on Virtual Memorial Hall.