JOHN B. BRADLEY, ENS, USN
From USNA Virtual Memorial Hall
Lucky Bag
The Lucky Bag was first published in 1894.
John Bradley was admitted to the Naval Academy from New York on September 21, 1858 at age 14 years 11 months.
Loss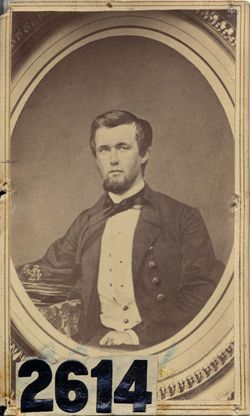 John was lost on April 24, 1862 when USS Richmond (1860) was damaged by shore battery fire in the Mississippi River during the Battle of Forts Jackson and St. Philip near New Orleans, Louisiana.
He is buried in Connecticut.
John is listed on the killed in action panel in the front of Memorial Hall.
Career
From the Naval History and Heritage Command:
Acting Midshipman, 21 September, 1858. Killed on board Richmond, below New Orleans, 24 April, 1862.
John is one of 14 members of the Class of 1863 on Virtual Memorial Hall.