DAVID H. BELEW, LT, USN
From USNA Virtual Memorial Hall
Lucky Bag
From the 1967 Lucky Bag:
Shipmate
From the May 1975 issue of Shipmate:
Lt. David Halliburton Belew USN died 24 October 1974 in the crash of a T-38 aircraft while stationed at the US Naval Test Pilot School at Patuxent River, Md. A memorial service was held in the NAS Chapel.

Born 27 August 1945, Lt. Belew was a graduate of Greenfield High School in Greenfield, Tenn. Following graduation from the Naval Academy in 1967 he was awarded an Atomic Energy Commission Fellowship and attended the University of Michigan, where he received a Master's degree in Nuclear Physics in 1969. He then enrolled in flight training and received his "Wings of Gold" at Beeville, Texas, in 1970. His next assignment was to Attack Squadron 81 in Jacksonville FL flying the A-7E and making two Mediterranean deployments with the squadron. In July 1974 he was selected for and ordered to the Test Pilot School.

Lt. Belew is survived by his widow, Jane, Route 1, Box 15, Severna Park MD 21146; his infant son David Halliburton, born 7 November 1974; his parents, Mr. and Mrs. Maurice E. Belew, 304 West Main, Greenfield TN 38230; and a brother, Richard, of Bradford TN.
Remembrance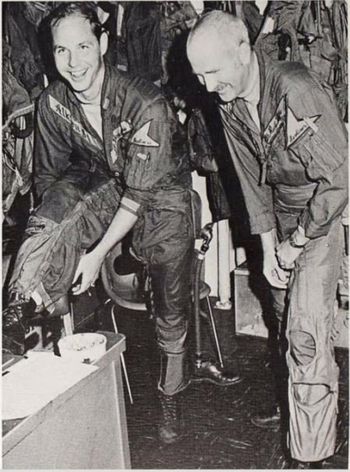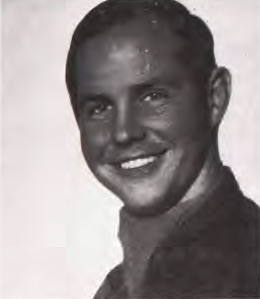 From the Class of 1967 50th Anniversary Book (1st Battalion):
My friend, Lt Dave Belew, USN died in the crash of a T-38 in Dorchester County, Maryland on 24 October 1974. He was 29 years old and one month away from graduating from the Test Pilot School at NAS Patuxent River.

Dave was the first roommate I met plebe summer in our 4-man room. I remember initially Dave and I had limited verbal communications until I adapted to his intense southern drawl! Born and raised in Greenfield, TN, Dave was the local high school academic and athletic hero who lived the good life in (very) small town America. His father was the local pharmacist and Mom kept the home fires burning.

When I visited his home in Greenfield during plebe year Christmas break, Dave introduced me to his best high school friend "T-Bone" (think "Dukes of Hazzard")! Before we arrived in Greenfield, I almost believed his joke that the city limit signs are back to back" and I was pleased to learn they did in fact have indoor plumbing!

Dave was blessed with a ready wit, big smile and superb academic skills (often playing bridge through most of evening Study Hours). Standing near the top of the class, in just eighteen months Dave successfully completed the immediate Master's Degree program at Monterey, including completion of all necessary academic requirements for a PhD.

After graduation, Dave and his loving fiancée Jane were married and had a son David who graduated from USNA in 1997.

In the fleet, Dave was first stationed at NAS Cecil in Jacksonville FL. During 1972-73 Dave was deployed with VA-81 on USS Forrestal, CV-59 flying A-7E's and from there went on to Test Pilot School.

Dave is my friend, and I still miss him. Jim Barrett
David is one of 34 members of the Class of 1967 on Virtual Memorial Hall.
The "category" links below lead to lists of related Honorees; use them to explore further the service and sacrifice of the alumni in Memorial Hall.