JACK C. RICHARDSON, LT, USN
From USNA Virtual Memorial Hall
Date of birth: June 18, 1897
Date of death: June 8, 1933
Age: 35
Lucky Bag
From the 1919 Lucky Bag:
Loss
From Find A Grave:
Lieut. Richardson of scouting squadron number 2 NAS, San Diego, was killed in the line of duty at the emergency landing field near Oceanside as the plane crashed having struck high tension wires during a landing attempt. Chief Machinist Mate Clarence Frank Glazener died at the same time.

Lieut. Richardson was a qualified pilot of both lighter and heavier than air craft and a qualified submarine commander.

He was survived by his wife Anna, and daughter Barbara.
Jack is buried in Arlington National Cemetery.
Career
Jack was included in this photograph of the airship USS Los Angeles (ZR 3) circa 1928: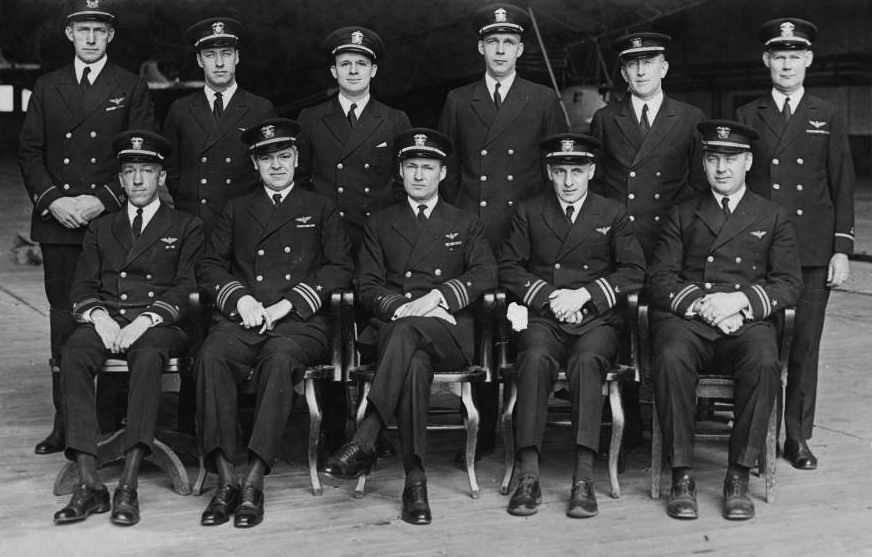 He was also aboard Graf Zeppelin as an official observer as that airship travelled on an around-the-world flight in 1929.
Other
Jack's widow sponsored USS Everglades (AD 24) in 1945.
Jack is one of 11 members of the Class of 1919 on Virtual Memorial Hall.