JAMES D. JONES, 1LT, USMC
From USNA Virtual Memorial Hall
Lucky Bag
From the 1968 Lucky Bag:
Loss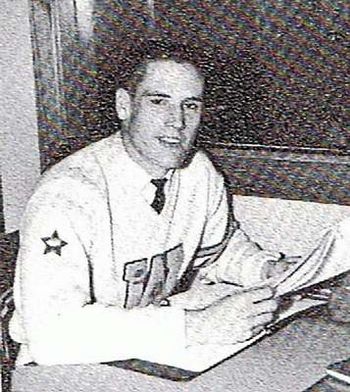 From Find A Grave:
James the husband of Carol J. Jones, the son of Eugene J. Jones and Jeanne G. Jones of Pontiac Michigan was commissioned a 2d Lieutenant on June 5 1968 in Annapolis Maryland. He arrived in Vietnam on May 9 1970 where he was assigned for duty and served with Company I, 3d Battalion, 5th Marines, 1st MRDIV (Rein) FMF.

During the the month of November the Battalion continued to conduct assigned combat operations from Fire Support Base Ross in the vicinity of Que Son, in the Que Son District of Quang Nam Province.

On November 28, Company I under the command of 1Lt Jones was placed under the operational control of the 2d Battalion, 5th Marines and inserted by helicopter 1 kilometer south of Hill 953 and began to participate in Operation IMPERIAL LAKE.

The men began to search for the elusive enemy and on the second day found a base camp which included several huts and caves. As the search progressed, the Marines were hit by sniper fire, one of the enemy missiles struck the CO, 1stLT James Jones and killed him.
From the June 1971 issue of Shipmate:
First Lt. James Dale Jones, USMC, was killed in action in Quang N a m Province, Republic of Vietnam on 30 November 1970. At the time of his death, he was on a two-platoon search and clear mission. Funeral services were held in Community United Presbyterian Church, Waterford Township, Mi. Burial was at White Chapel Memorial Cemetery there.

Born in Oakland, Ca., he attended high school in Waterford Township. While a first classman at the Academy, he was a four-striper at battalion commander. Upon graduation in 1968 he went to Postgraduate School in Monterey and earned his Master's degree the following year.

In June 1969 he went to Quantico for basic training. Six months later he was transferred to Ft. Benning for ranger school. Lt. Jones was assigned to Vietnam in May 1970 as CO of Company D, First Reconnaissance Battalion outside of Da Nang. In August 1970 he joined the infantry of CO of Company I.

He is survived by his widow, Carol Jo Jones, 3255 Dixie Highway, US 10, Pontiac, MI 48055; and his parents, Mr. and Mrs. Eugene J. Jones, also of Pontiac.
Remembrances
From Wall of Faces:
I remember vividly when you came to spend the night at our home on your way to your 1st tour in Vietnam. You were one of the tallest, strongest, most amazing men I'd ever met. Mom tried on your PJ's, and your waist band came to her neck! I visited the DC Wall and touched your name and felt the thunder of the reality of your ultimate sacrifice. Words fail me on this Veteran's Day... May God bless you in Eternal Peace, great Soldier! DAVID R. HOUGH, 5/29/16
Those of us who were with you on that fateful day will never forget the sacrifice you made trying to protect the rest of us.

God Bless you Skipper, and Semper Fi. BILL TAPPER, BILL.TAPPER@COMCAST.NET, 12/22/06
The people of India Co. 3rd Bn. 5th Marines 1st Marine Div. is proud to call this Marine our friend. We will miss you our friend and will always remember. Semper Fi and thank you. CURTIS EIDSON, 7/31/00
I remember with fondness the salutatorian of our high school class: WTHS '64. We were all so proud of Dale when he went off to Annapolis. He is still missed. S. MURPHY, 6/1/00
Related Articles
Richard Buzzell '68 and John Esposito '68 were also in 22nd Company.
James is one of 29 members of the Class of 1968 on Virtual Memorial Hall.
The "category" links below lead to lists of related Honorees; use them to explore further the service and sacrifice of the alumni in Memorial Hall.