JOHN M. STUMP, LCDR, USN
From USNA Virtual Memorial Hall
Lucky Bag
From the 1951 Lucky Bag:
Loss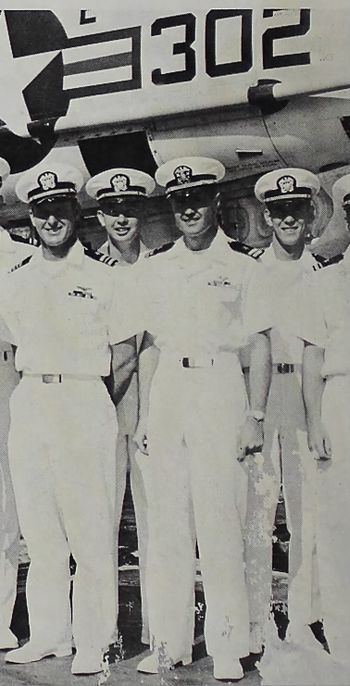 From Find A Grave:
LCDR John Morgan Stump AKA John Stump Sr., the admiral's son, was a Navy pilot who died in a plane crash in 1970.

His mother was Myra Boyd (Morgan) Stump b. July 19, 1899 West Springfield, NH d. Nov 14, 1969 Keene, NH
He was flying a T2V-1 Seastar; the other person aboard was also lost. The crash occurred near Big Sur, CA, on November 6, 1970.
Other Information
From researcher Kathy Franz:
He graduated from Washington Irving High School in 1945 in Clarksburg, West Virginia. Reporter for the Press Club and Vice President of the Service Club.

In April 1955, John accompanied his father to Augusta National Golf Club where his father met with President Eisenhower on the Red China-Formosa-Russia situation.
He is buried in Arlington National Cemetery.
John's father, Admiral Felix Stump, had a distinguished career that included two Navy Crosses and command of the Pacific Fleet. A ship was later named in Felix's honor; John's grandson, John Stump III, served aboard USS Stump (DD 978).
Related Articles
William Charles '51 was also a member of the Reception Committee.
John is one of 48 members of the Class of 1951 on Virtual Memorial Hall.
The "category" links below lead to lists of related Honorees; use them to explore further the service and sacrifice of the alumni in Memorial Hall.