Difference between revisions of "LORENZ Q. FORBES, LTJG, USN"
From USNA Virtual Memorial Hall
---
Revision as of 08:06, 8 March 2018
Lucky Bag
From the 1931 Lucky Bag:
Loss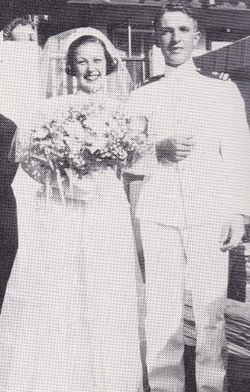 From Find A Grave:
13 February 1937: Deceased was piloting USN plane to Naval Air Station, San Diego, Calif., from Yuma, Arizona, on a duly authorized airplane flight completing a transcontinental trip from Norfolk, Va. He encountered extremely adverse weather in crossing Laguna Mts. and crashed near Laguna Lakes, Calif. Plane was a total wreck. Body in terribly mangled condition: FORBES, Lorenz Quenter, Lieutenant, U.S.N.
He earned his wings as naval aviator #4063 on October 24, 1934. He was survived by his wife, whom he had married six months before his loss. He is buried in Arlington National Cemetery.
Class of 1931
Lorenz is one of 49 members of the Class of 1931 on Virtual Memorial Hall.