WILLIAM R. SMITH, LTJG, USN
From USNA Virtual Memorial Hall
Lucky Bag
From the 1956 Lucky Bag: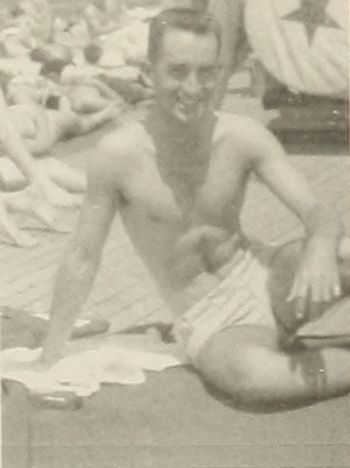 Obituary
From USNA '56:
Bob came to the Academy well prepared after sharing 19 years of his father's 30-year Naval career and enduring a preparatory year at Marion Military Institute. Bob's quick-wit and his advocacy of "brain over brawn" soon earned him the nickname "Desert Fox." An outdoor person, Bob initially engaged in cross country and steeplechase, but gave up the more strenuous efforts for on-the-water activity and spent much time sailing the yawls, enlivening the afternoons with his easy conversation. Bob seemed to like almost everything and easily met and interacted positively with others.

After graduation Bob entered Naval flight training. On December 6th, 1957, both Bob, who was the pilot, and his father, George W. Smith who was on board, died in an aircraft accident at NAS, Pensacola. They were survived by Bob's mother, Mary Houghton Smith, and his brother George W. Smith Jr., who lived in Warrington, FL at that time. Bob was unmarried.
He is buried in Florida.
William is one of 26 members of the Class of 1956 on Virtual Memorial Hall.
The "category" links below lead to lists of related Honorees; use them to explore further the service and sacrifice of the alumni in Memorial Hall.