ALEXANDER MCIVER, JR., CAPT, USAF
From USNA Virtual Memorial Hall
Alexander McIver, Jr. '60
Date of birth: September 9, 1937
Date of death: May 3, 1972
Age: 34
Lucky Bag
Alex is listed as a non-grad on the '60 Memorial Site. He has no Lucky Bag entry in the 1990 issue.
Shipmate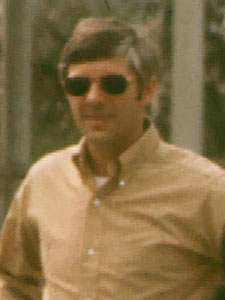 Capt. Alexander McIver, USAF, was killed in action in Binh Long Province, South Vietnam, on 3 May 1972. His plane was shot down while on a resupply mission. Born in Philadelphia, PA, he entered the Naval Academy with the class of 1960. He left the Academy in June 1958 and entered the U of Colorado. After graduation he was commissioned in the Air Force and attended navigational training at James Connally AFB, TX. He received his Master's degree from the U of Missouri in 1970. He was then sent to CCK Air Base, Taiwan.

Capt. McIver is survived by his widow, Pat or McGregor, TX, two sons, Jeffrey and Patrick: his mother, Mrs. Dolores M. McIver of Pacific Palisades, CA; and a brother. Shipmate, November 1972
Remembrances
From Wall of Faces:
Those summer days on Martha's Vineyard, kayaking, bicycling to South Beach- 1950 to 1954 remain among the fondest in my memory. Our last meeting at Annapolis in 1957 -- we said "see you soon". "Soon" never came.

So long, Buddy. GEOFFREY BURKE, 7/22/13
Loss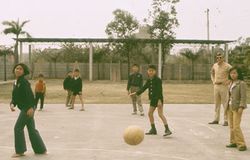 From :
Al was my Navigator on the C130 flying tactical Air Drops over An Loc, RVN; we who flew together the day before his loss. The field was heavily guarded by AAA. Al flew over the drop zone from an entry of 50 feet and popped up to make the delivery. The plane was damaged by AAA and Al was lost. The crew members of C-130E #621797 were:

Capt Alexander McIver, Santa Monica, CA
Capt Don L. Unger, Lake Worth, FL
1stLt Thomas C. Widerquist, Morton Grove, IL
SSgt Lester Bracey, Yonkers, NY
SSgt Joseph C. Hopper, Memphis, TN
SSgt Freddie L. Slater, Baltimore, MD

In his free time Al would go to the orphanages in Taiwan to help with the kids. The photo of Al is the only one I have and I do not know of his family. Let him never be forgotten.
Alexander is one of 28 members of the Class of 1960 on Virtual Memorial Hall.