ALEXANDER MCIVER, JR., CAPT, USAF
From USNA Virtual Memorial Hall
Alexander McIver, Jr. '60
Date of birth: September 9, 1937
Date of death: May 3, 1972
Age: 34
Lucky Bag
Alex is listed as a non-grad on the '60 Memorial Site. He has no Lucky Bag entry in the 1960 issue.
Shipmate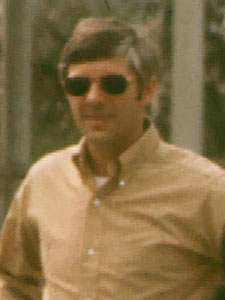 Capt. Alexander McIver, USAF, was killed in action in Binh Long Province, South Vietnam, on 3 May 1972. His plane was shot down while on a resupply mission. Born in Philadelphia, PA, he entered the Naval Academy with the class of 1960. He left the Academy in June 1958 and entered the U of Colorado. After graduation he was commissioned in the Air Force and attended navigational training at James Connally AFB, TX. He received his Master's degree from the U of Missouri in 1970. He was then sent to CCK Air Base, Taiwan.

Capt. McIver is survived by his widow, Pat or McGregor, TX, two sons, Jeffrey and Patrick: his mother, Mrs. Dolores M. McIver of Pacific Palisades, CA; and a brother. Shipmate, November 1972
Remembrances
From Wall of Faces:
Those summer days on Martha's Vineyard, kayaking, bicycling to South Beach- 1950 to 1954 remain among the fondest in my memory. Our last meeting at Annapolis in 1957 -- we said "see you soon". "Soon" never came.

So long, Buddy. GEOFFREY BURKE, 7/22/13
From an email on May 27, 2019 (Memorial Day), from Alex's sister-in-law:
I was 5 when they got married. He was a very smart guy. I was in the 8th grade when he was killed. Unfortunately, I knew him better than his kids did because they were so young when he was killed. He was stationed in Taiwan for two years before he was killed. His boys were 6 and 2 when he left.

He was stationed at James Connally Air Force Base in Waco, Texas when he met my sister. They got married a short time later in McGregor, Texas. Then they moved to California to Travis Air Force base. They then moved to Missouri where he got his masters degree. From there, he went to Taiwan and my sister moved back to McGregor where she lived next door to my parents and I when he was killed.

He was very precise about everything he did. I remember he helped my dad put up panelling in our family room. He nearly drove my dad crazy because he had to measure everything with his slide rule. Also, after every saw cut he had to make to get all the saw dust off his clothes. I know he was a good man that treated my sister and her boys well. I never heard him saw anything bad about anyone.

He was always very kind to us anytime we visited. I remember visiting them in Missouri for two weeks one summer. I remember that he was very smart with the family finances. He left my sister and her two boys well taken care of when he passed away. He had invested in the stock market mostly in Boeing. He also had multiple insurance policies for his family including one for his mother so that she was taken care of too. He was very thoughtful.

I have been to Arlington National Cemetery several and visited his grave as well has his father and grandfather. They are all buried in the same section which is directly across the street from The Tomb of the Unknown soldier. His grandfather was George Wilcox McIver. You will find a lot of information about his because he was a Brigadier General in the Army. There is a book written about him. Kathy Groppel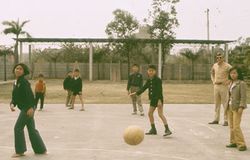 From :
Al was my Navigator on the C130 flying tactical Air Drops over An Loc, RVN; we who flew together the day before his loss. The field was heavily guarded by AAA. Al flew over the drop zone from an entry of 50 feet and popped up to make the delivery. The plane was damaged by AAA and Al was lost. The crew members of C-130E #621797 were:

Capt Alexander McIver, Santa Monica, CA
Capt Don L. Unger, Lake Worth, FL
1stLt Thomas C. Widerquist, Morton Grove, IL
SSgt Lester Bracey, Yonkers, NY
SSgt Joseph C. Hopper, Memphis, TN
SSgt Freddie L. Slater, Baltimore, MD

In his free time Al would go to the orphanages in Taiwan to help with the kids. The photo of Al is the only one I have and I do not know of his family. Let him never be forgotten.
Alexander is one of 28 members of the Class of 1960 on Virtual Memorial Hall.