Category:1903
From USNA Virtual Memorial Hall
Graduates: 50
Non-graduates: 13
In Memorial Hall: 5
Note: Alfred Brisbin does not meet the criteria for being included in Memorial Hall. For completeness, however, his name appears in the list below and in the total above.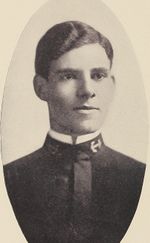 ---
---
---
Class of 1903
LCDR, USN
West Point, Mississippi
November 3, 1924 (42 years old)


*Note: The details of his loss are still unknown.
---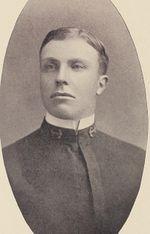 ---
Pages in category "1903"
The following 5 pages are in this category, out of 5 total.