Category:1996
From USNA Virtual Memorial Hall
Graduates: 921
Non-graduates: 363
In Memorial Hall: 4
Note: Brian Hoke meets the criteria for being included in Memorial Hall, though his name is not currently with those of his classmates. He is included in the total above and the list below.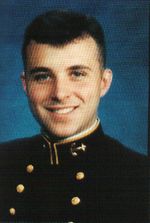 ---
---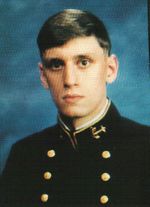 ---
Class of 1996
BRIAN R. HOKE, [[:Category:|]]
Park River, South Dakota
October 21, 2016 (42 years old)
KIA, Afghanistan, CIA, Ground

*Note: He is not currently listed in Memorial Hall.
---
Pages in category "1996"
The following 4 pages are in this category, out of 4 total.