CHARLES R. LEE, LCDR, USN
From USNA Virtual Memorial Hall
Date of birth: March 24, 1941
Date of death: July 9, 1967
Age: 26
Lucky Bag
From the 1962 Lucky Bag:
Loss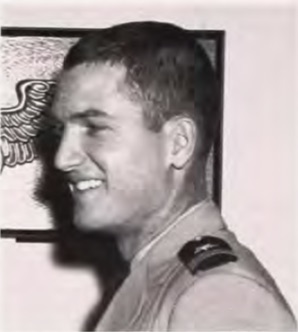 From Find A Grave:
Lieutenant Commander Lee was a member of Attack Squadron 146, Carrier Air Wing 14 aboard the Aircraft Carrier USS CONSTELLATION (CVA-64). On July 9, 1967, he was the pilot of a Douglas Attack Aircraft Skyhawk (A-4C) over North Vietnam when his aircraft crashed. His remains were recovered on June 3, 1983 and identified on June 27, 1983.
From the December 1974 issue of Shipmate:
LCdr. Charles Richard Lee, USN was shot down over North Vietnam on 9 July 1967. On 13 August 1974 his status was changed from Missing in Action to presumed Killed in Action. At the time of his crash, LCdr. Lee was flying an A-4 Skyhawk of Attack Squadron 146 operating from USS CONSTELLATION (CVA-64).

LCdr. Lee was a native of Annapolis, Md. He graduated from the Naval Academy with the class of 1962 and was assigned to flight training.

LCdr. Lee is survived by his father, Capt. Edwin S. Lee, USN (Ret.), USNA '34, 323 S. Ashton Ave., Millbrae, CA 94030; and by his mother, Mrs. Elizabeth T. Lancaster of Huntington Beach, Cal.
Chuck was a LT at the time of his loss; he was promoted while in a missing status.
Remembrances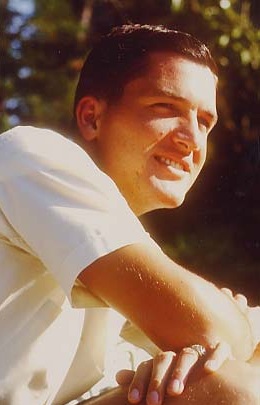 From Wall of Faces:
Thinking of you today, my dear Uncle Charlie. I love you and remember how happy I was when you would pick me up and throw me up to the ceiling. I would laugh from sheer joy. I wish we'd had more time on this earth together. THERESE LEE, 7/9/14
My beloved uncle who died when I was almost 5. I still remember you and how much I loved, still love, you. We miss you.
From a email conversation with Captain Mike McGrath, USN (Ret.) '62:
Of course, I looked up my roommate (on Ranger) and classmate (class of '62). Charles (Chuck) Lee and I were number 1 and 2 on the ship for number of combat missions. I was shot down on number 179. He was shot down 10 days later with a direct missile hit over Hanoi. He was probably on mission no. 190 or so. Anyway, you have his rank wrong. We were both LTs. We did not make LCDR until two years later in 1969. After I returned, I gave the eulogy at his funeral (after his remains were identified and returned). Captain Mike McGrath, USN (Ret.) '62, email, February 18, 2017
Note
Wall of Faces lists his home of record as Costa Mesa, CA; the Lucky Bag above has Pasadena, CA.
Find-a-Grave lists his birthplace as Annapolis.
Related Articles
Jack Renfro '62 was also in 12th Company.
Charles is one of 30 members of the Class of 1962 on Virtual Memorial Hall.
The "category" links below lead to lists of related Honorees; use them to explore further the service and sacrifice of the alumni in Memorial Hall.