CLIVE A. STRANGMAN, LT, USN
From USNA Virtual Memorial Hall
Birthdate & Date of Loss
| | |
| --- | --- |
| Date of birth: | June 28, 1919 |
| Date of death: | April 26, 1945 |
| Age: | 25 |
Lucky Bag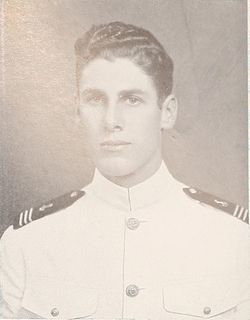 From the 1942 Lucky Bag:
CLIVE ARNOLD STRANGMAN

Greyhound, Earl

Talented, versatile, and original are three words which adequately describe this English importation from the land of tea and crumpets. His originality was displayed in everything from pep parades to hop programs. His versatility was evident in athletics and his talent in everything he attempted. But most of all, I like to remember him for his subtle humor and his all-around good companionship.

Football 4, 42; Basketball 4, 42; Track 4, 3, 2, 42; Trident 2; Hop Committee 2; 1 Stripe.
The Class of 1942 graduated on December 19, 1941, less than two weeks after the United States entered World War II. The class had previously been scheduled to graduate in February 1942.
Loss
From South Pasadena High School Alumni Association:
Clive Strangman served in the United States Navy as a Lieutenant. He was killed in a flight training aircraft accident on April 26, 1945 in Florida.
He is buried in Arlington National Cemetery and was survived by his wife, Annette Wattles, whom he married on July 7, 1944.