EDWARD A. MORSE, LCDR, USN
From USNA Virtual Memorial Hall
Lucky Bag
From the 1953 Lucky Bag:
Loss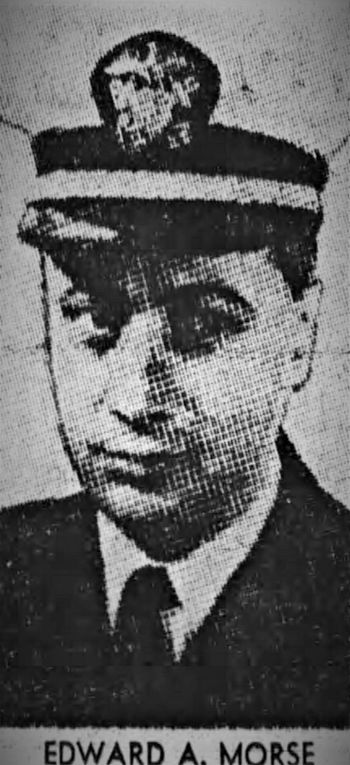 Ed was lost on January 7, 1964 when the aircraft he was piloting crashed on approach to the mock aircraft carrier at NAAS El Centro, California. He was a member of Carrier Airborne Early Warning Squadron (VAW) 11.
He is buried in California.
Family
He was survived by his wife, Ann; two sons, Ted and Richard; and two daughters, Beth and Diane. Ann was pregnant with their 5th child, Jeffrey, at the time of his death. His mother was Gertrude, and his sisters were Barbara and Patricia.
Edward A. (Ted) Morse, '81, also was a Naval Aviator. Jeffrey went on to serve a career in the United States Navy as a Surface Warfare Officer.
Edward is one of 62 members of the Class of 1953 on Virtual Memorial Hall.
The "category" links below lead to lists of related Honorees; use them to explore further the service and sacrifice of the alumni in Memorial Hall.