HENRY M. KLEEMANN, CAPT, USN
From USNA Virtual Memorial Hall
Lucky Bag
From the 1965 Lucky Bag:
Loss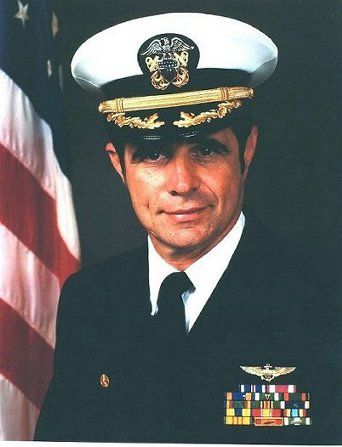 Henry was killed when his F/A-18 flipped on the runway at NAS Miramar on 3 December 1985. He was Commanding Officer of Air Test and Evaluation Squadron (VX) 4. Wikipedia has more information.
Career
Henry was one of pilots involved shooting down two Libyan fighters in the Gulf of Sirte on Aug. 19, 1981; as his was first, he is credited with the first air-to-air kill in a F-14 Tomcat.
Obituary
From Kleefamhist.com:
Henry Martin Kleemann was born on 2 July 1943, the oldest child of Henry and Catherine Kleemann and their only son. On 5 October 1973, Henry Martin Kleemann married Carol Anne Teano in Annapolis, MD. Carol had two children from her first marriage:
1. Steven S.S. Seiden (born 13 July 1967)
2. Susan Elizabeth Seiden (19 May 1969)

Henry and Carol had two children together:
3. Michael Andrew (26 August 1974)
4. Katherine Marie (13 October 1977)
They raised all four children together.
From a distant relative via email on July 19, 2019: "He grew up in rural Clinton, near Wapella. His family were members of St. Patrick's Parish in Wapella. His mother is the sister of Bishop Edward O'Rourke, Bishop of Peoria."
He is buried in Illinois.
Henry is one of 23 members of the Class of 1965 on Virtual Memorial Hall.
The "category" links below lead to lists of related Honorees; use them to explore further the service and sacrifice of the alumni in Memorial Hall.