JAMES H. WINLOCK, MIDN, USN
From USNA Virtual Memorial Hall
James Henry Winlock was admitted to the Naval Academy from Kentucky on September 21, 1868 at age 16 years 5 months.
Loss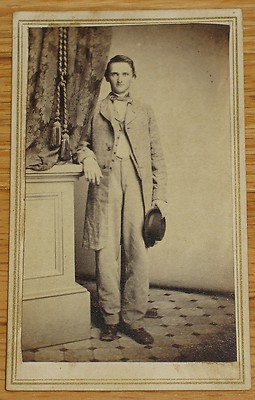 James died on March 2, 1878 of "a congestive chill" while at sea on board the 2nd rate steamer Hartford. He was 21 years old.
He is buried in Malaysia.
Career
From the Naval History and Heritage Command:
Midshipman, 25 September, 1868. Graduated 1 June, 1872. Died 2 March, 1873.
Memorial Hall Error
Illness is not a criteria for inclusion in Memorial Hall.
Also, the Naval History and Heritage Command and James' headstone have his rank as "Midshipman;" this is also how he is referred to by the commanding officer of his ship when that officer wrote the Secretary of the Navy. Memorial Hall has ENS.
Class of 1872
James is one of 2 members of the Class of 1872 on Virtual Memorial Hall.
The "category" links below lead to lists of related Honorees; use them to explore further the service and sacrifice of alumni in Memorial Hall.