MARCUS C. LINN, ENS, USN
From USNA Virtual Memorial Hall
Lucky Bag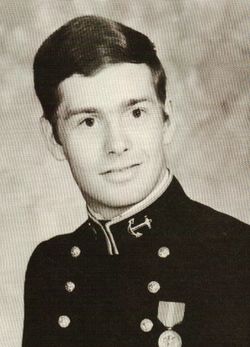 Loss
Marcus was lost on September 17, 1976 when the A-6 Intruder he was aboard crashed near Whidbey Island, Washington. He was awaiting his flight training start date.
From A-6 Intruder & EA-6 Prowler Losses & Ejections:
… Also, remember (carried the newspaper article around for years) that an old swim teammate of mine, Ens Mark Linn, was killed in the plane he was riding in at Whidbey as a stash Ensign. CDR Mike Wertz, USN-Ret. April 2, 2010
Marcus has a memory marker in Washington.
Marcus is one of 11 members of the Class of 1976 on Virtual Memorial Hall.