RICHARD R. LANDY, MIDN, USN
From USNA Virtual Memorial Hall
Date of birth: unknown
Date of death: August 20, 1910
Age: unknown
Lucky Bag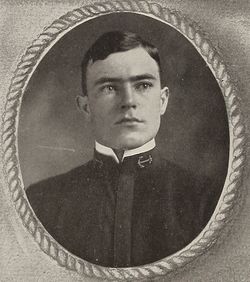 "The last days of the summer [of 1910] were saddened by the death of our classmate, R. R. Landy."
Loss
Richard died of peritonitis while aboard USS Iowa on summer cruise.
Memorial Hall Error
Richard's loss was not operational in nature.
Richard is one of 9 members of the Class of 1913 in Memorial Hall.