RICHARD R. LANDY, MIDN, USN
From USNA Virtual Memorial Hall
Date of birth: unknown
Date of death: August 20, 1910
Age: unknown
Lucky Bag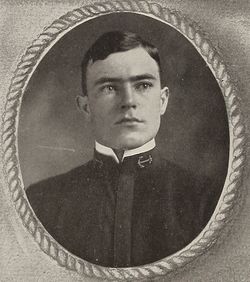 "The last days of the summer [of 1910] were saddened by the death of our classmate, R. R. Landy."
Loss
Richard died of peritonitis while aboard USS Iowa on summer cruise.
Memorial Hall Error
Illness is not a criteria for inclusion in Memorial Hall.
Richard is one of 9 members of the Class of 1913 in Memorial Hall.