ROBERT L. GRANTHAM, LTJG, USCG
From USNA Virtual Memorial Hall
Date of birth: August 29, 1908
Date of death: April 6, 1939
Age: 30
Robert Leven Grantham was admitted to the Naval Academy from Alabama on June 15, 1928 at age 19 years 10 months.
He resigned on February 12, 1929.
Lucky Bag
Robert is listed under "Casualties" during Plebe Year.
Loss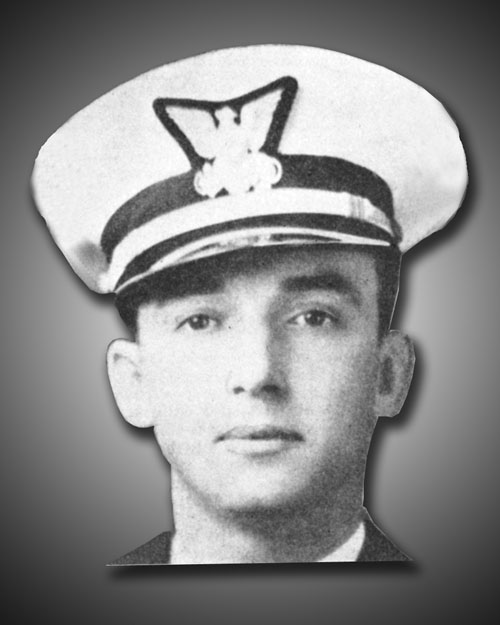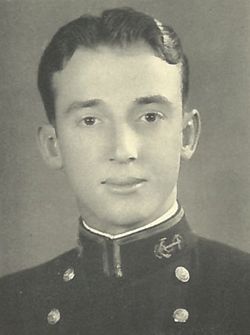 From Check-six:
LTJG R. L. Grantham and three crewmen departed Coast Guard Air Patrol Detachment El Paso enroute to Galveston, Texas. Shortly after takeoff the airplane encountered a dust storm, high winds, and then icing. When the icing became too severe he ordered his crew to bail out. After the last crewman had exited the plane, he too jumped but his parachute caught on a wing and he was carried to his death.

His obituary in the May, 1939 Coast Guard Magazine [page 5] states: "The historic sod of Arlington National Cemetery last month closed over yet another Coast Guard hero. Lieutenant (j.g.) R. L. Grantham, USCG, flyer. Not for the first time in recent Coast Guard history has an officer given his life for enlisted men. Lieutenant Grantham's case left no doubt of his actions and heroism in sending his men to safety while he died at his post. Caught in a dust storm near Alpine, Texas, the plane was buffeted about by high winds, completely out of control. Lieutenant Grantham ordered his men to jump. They did, the three men landing safely. They were Clifford J. Hudder, James A. Dinan, and Robert S. Paddon. They realize full well that Lieutenant Grantham died that they might live. Ages ago it was written in letters to the sky, 'Greater love than this hath no man than that he give his life for his friend.' There is no finer way to die. To make sure his men were clear, Grantham stuck at the controls too long. When he tried to clear the plane it was too late to save his own life. Married only last May, Lieutenant Grantham's widow at least has the memory of a man whose name will go down in the annals of the Coast Guard and the United States as all officer, all gentleman, and ALL MAN!"
The crash occurred on April 6, 1939.
Robert was a 1932 graduate of the US Coast Guard Academy and later became Coast Guard aviator #49. He was the commanding officer of the El Paso Air Patrol Detachment for barely a month before his death. Prior to this he had been stationed at the "San Diego Air Station, where he distinguished himself with rescues at sea and relief flights over land."
Robert is buried in Arlington National Cemetery.
Memorial
The Coast Guard has named at least one modern helicopter after Robert.
Robert is one of 52 members of the Class of 1932 on Virtual Memorial Hall.