WILLIAM PASCHE, ACAD, USA
From USNA Virtual Memorial Hall
Lucky Bag
From the 1933 Lucky Bag:
Biography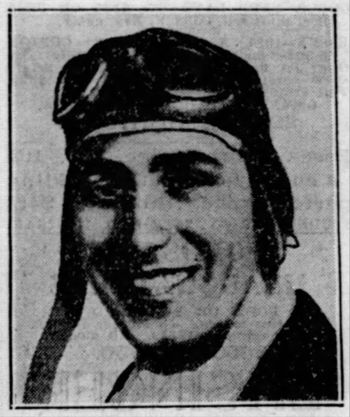 From the 1953 edition of the book "Double Three Roundup," published by the class of 1933:
Not receiving a commission on graduation Bill, was one of those who became an aviation cadet at Randolph Field, Texas. But shortly afterwards, on 29 August 1933, he was killed in an airplane crash, when the airplane in which he and an instructor were riding collided in the air with another plane while approaching the field for a landing.

Bill, who was not married, was survived by his mother, Mrs. Catherine Pasche, who is living in Cloverdale, Michigan.
From researcher Kathy Franz:
In the Austin High School yearbook, Class of 1928 ½, Bill, along with two others was named "Most Brainiest." He bequeathed the useful gift of "convincing his class teachers that he knows what he's talking about" to Henry Olnyiec. His description was:  Astral Club; Pentong Club; C. I. C.; Senior Council; Spanish; History; com. Of Fire Prevention; C. I. C. rep.; Balloon salesman; Con. of Mem. of C. I. C.; Track; Swimming. Ambition: U. S. Naval Officer. Future: Ames first, then Annapolis.

William's father was an accident prevention official of the Chicago Surface Lines Company. His mother was Catherine, and his brother was Frank. A younger brother Heinen died before 1930.

William is buried in Oakridge Cemetery outside Chicago. However, a gravesite has not been found yet.
William is one of 38 members of the Class of 1933 on Virtual Memorial Hall.
The "category" links below lead to lists of related Honorees; use them to explore further the service and sacrifice of the alumni in Memorial Hall.