BILLY D. BRUNDIDGE, 1LT, USA
From USNA Virtual Memorial Hall
Billy Dean Brundidge was admitted to the Naval Academy from Texas on July 15, 1936 at age 17 years 5 months.
He resigned on June 3, 1937 because he was "Physically disqualified. Permitted to resign."
Lucky Bag
Billy Dean Brundidge is listed on the page titled "And Some We Knew."
Loss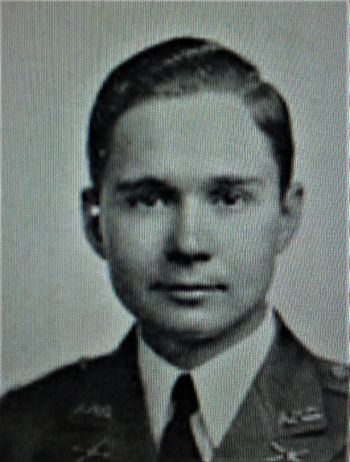 From Find A Grave:
DALLAS, Aug. 28. -- Texan Is Killed. First Lieut. Billy Dean Brundidge, stationed in Hawaii, was accidentally shot and killed while on duty Tuesday, his parents, Mr. and Mrs. Oscar D. Brundidge, have been informed.
From researcher Kathy Franz:
He married in September because he was survived by his widow in the news article attached. I think her name was Marie, age 21, as she traveled LA to Honolulu 9/25-10/1/1941. At Woodrow Wilson High School in Dallas, he was in ROTC and was Corporal of Co G in his graduating year 1935. He earned high grades in both high school and college being on honor rolls and only having one "B" as a junior at A&M. In September 1941 he was ordered from Fort Bliss, Texas, to Hawaii. His father was Oscar D., an attorney, mother Reba, brother Robert and sister Nancy. They lived on Lakeshore Drive, right off the popular White Rock Lake in Dallas.
Texas A&M's yearbook includes that he was a "Distinguished Student; Math Contest 2nd Prize '39; Geology Club, Secretary."
He is buried in Hawaii.
Billy is one of 91 members of the Class of 1940 on Virtual Memorial Hall.
The "category" links below lead to lists of related Honorees; use them to explore further the service and sacrifice of the alumni in Memorial Hall.