CHARLES C. PARISH, LCDR, USN
From USNA Virtual Memorial Hall
Date of birth: February 7, 1943
Date of death: July 25, 1968
Age: 25
Lucky Bag
From the 1964 Lucky Bag:
Loss
From Task Force Omega:
On 25 July 1968, then Lt. Charles C. Parish, pilot; and Lt. Robert S. Fant, radar intercept officer; comprised the aircrew of the #2 F-4J in a two-aircraft section that launched from the deck of the USS America conducting an afternoon armed reconnaissance mission over North Vietnam. Once the section arrived in their area of operation, the flight commander established radio contact with the airborne battlefield command and control center (ABCCC) directing all missions in this sector and was directed to commence their mission.

At 1600 hours, the Phantoms found and attacked an enemy target north of the major industrial city of Vinh. The lead Phantom completed its bomb run and pulled off target when Lt. Parish's aircraft rolled in behind it on his own attack pass. The aircrew of Lead observed Charles Parish's aircraft as it pulled off target on fire. Lead also watched in horror as the crippled Phantom fell toward the ground and exploded in midair before impacting the ground. Lead immediately notified the ABCCC of his wingman's loss and then implemented an electronic and visual search for Lt. Parish and Lt. Fant. In the chaos of battle, Lead saw no signs of survivors and heard no emergency radio beepers emanating from the crash site. At the time the initial search was terminated, Charles Parish and Robert Fant were reported as Missing in Action.

The Phantom's wreckage was located in a densely populated and heavily defended region covered in rice fields approximately ¼ mile east of Highway 1A, ½ mile southeast of Vinh airfield, 2 miles north of Vinh and 6 miles west of the coastline. The Song Ca River flowed around Vinh before emptying into the Gulf of Tonkin. Highways, roads and footpaths of all sizes crisscrossed the entire region connecting villages with cities, industrial centers and military complexes.

Unknown to US agencies at the time, Lt. Fant was able to successfully eject his damaged Phantom and was captured as soon as he reached the ground. Within days the North Vietnamese transported Robert Fant to Hanoi for incarceration. He was released to US control on 14 March 1973. According to his post-release debriefing, Robert Fant stated he believed that Charles Parish "experienced an equipment malfunction that prevented him from ejecting before the aircraft exploded."
He is listed at the Courts of the Missing in Hawaii (and has a second Find A Grave page).
Shipmate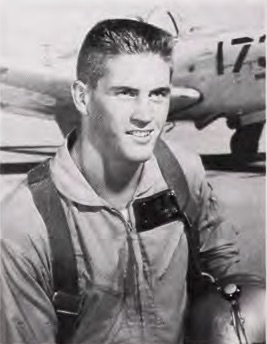 From the September 1973 issue of Shipmate:
LCdr. Charles Carroll Parish, USN, was reported killed in action in North Vietnam as of 25 July 1968.

After graduation from the Naval Academy in 1964, LCdr. Parish was ordered to flight training. This was completed 1 1/2 years later at which time he was ordered to a fighter squadron attached to the carrier, America, on which he went first to the Med and then on to Vietnam, where he flew a number of missions. On 5 July 1968 his son was born. On 25 July his Phantom was shot down over North Vietnam and he was declared Missing in Action. Some months later the north Vietnamese revealed that the RO had been captured at the time of the incident and was a POW. There was no further information until the return of the POWs, early in 1973, when the Navy Department changed his status to Killed in Action.

He is survived by his parents, RAdm. and Mrs. H. O. Parish, USN (Ret.), P.O. Box 701, Lexington, VA 24450; a sister, Mrs. E. J. Ondrasik, of Rockville, Md.; a brother, W. C Parish, of Gaithersburg, Md.; and his former wife. Candy, and his 5-year-old son, Hunter, of San Diego, Cal.
His son was born July 5, 1968, only a few weeks before he was shot down.
Related Articles
Jerry Hogan '64 was also in 24st Company.
Charles is one of 25 members of the Class of 1964 on Virtual Memorial Hall.
The "category" links below lead to lists of related Honorees; use them to explore further the service and sacrifice of the alumni in Memorial Hall.