DAVID L. CARLSON, LCDR, USN
From USNA Virtual Memorial Hall
Lucky Bag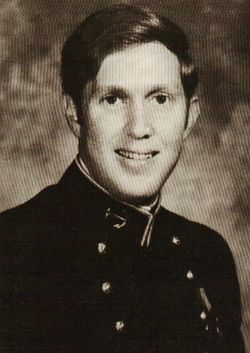 Loss
David was lost when his SH-2F, callsign Seasnake Two-One, crashed into the sea alongside USS Reid (FFG 30) on January 21, 1985, 325 mi SW of San Diego, CA. This first-person memorial is that he was a "CDR". He is listed in the WORLDWIDE U.S. ACTIVE DUTY MILITARY DEATHS, OCTOBER 1, 1979 THROUGH SEPTEMBER 30, 1994 list as a LT.
He is buried in Arlington National Cemetery.
David is one of 11 members of the Class of 1976 on Virtual Memorial Hall.