LYNN M. TRAVIS, LT, USN
From USNA Virtual Memorial Hall
Lucky Bag
From the 1965 Lucky Bag:
Loss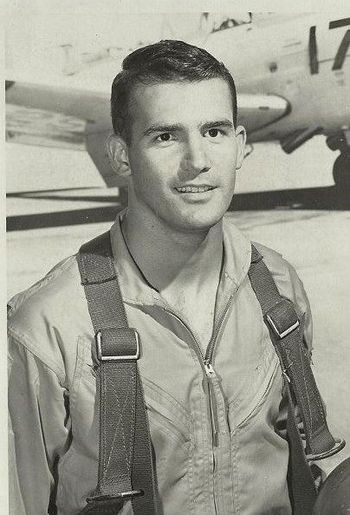 Mike was lost when his P-3B crashed on February 6, 1968 in the Gulf of Thailand while on a mission. He was a member of Patrol Squadron (VP) 26.
Shipmate
From the July-August 1968 issue of Shipmate:
Lt. Lynn M. Travis, USN, died 6 February in an aircraft accident in the Gulf of Siam. He was copilot of the P-3 Orion, and was serving with Patrol Squadron 26 based at Brunswick, Me., on deployment in the Philippines. Memorial services were held for the crew in the Naval Station Chapel, Sangley Point, Philippines and in the Naval Air Station Chapel, Brunswick, and for Lt. Travis at Newport, Ark., his home town.

Lt. Travis was born in Paducah, Ky., and graduated from the Naval Academy in 1965. He had basic flight training at Pensacola, and received his wings at Corpus Christi in October 1966. He was promoted to the rank of lieutenant posthumously.

Surviving are his widow, Barbara, and a 6-month-old son, Michael Richard, of Brookfield Center, Ct.; his parents; a brother, Freeman, and two sisters, Molly and Rebecca.
Related Articles
Gaylord Parrett, Jr. '65 was also in 36th Company.
Lynn is one of 23 members of the Class of 1965 on Virtual Memorial Hall.
The "category" links below lead to lists of related Honorees; use them to explore further the service and sacrifice of the alumni in Memorial Hall.