RICHARD S. SMITH, 1LT, USAF
From USNA Virtual Memorial Hall
Lucky Bag
From the 1955 Lucky Bag: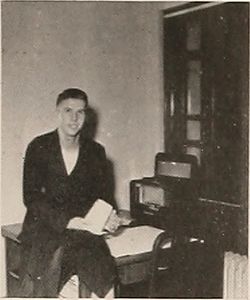 Loss
Dick was lost in a plane crash on January 1, 1958. (Information from an email from Class of 1955 decedent affairs representative; nothing else given. The Class of 1955 did not submit a class column to Shipmate for several months following his accident, and when the column reappeared he was not mentioned.)
Unable to find a burial or memory marker.
Richard is one of 34 members of the Class of 1955 on Virtual Memorial Hall.