RICHARD S. SMITH, 1LT, USAF
From USNA Virtual Memorial Hall
Lucky Bag
From the 1955 Lucky Bag: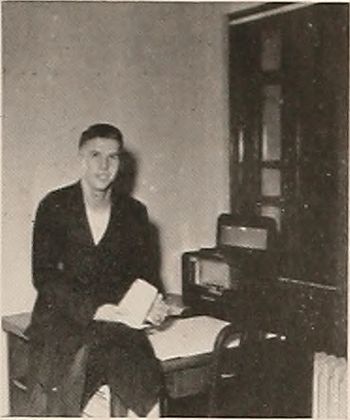 Loss
Dick was lost on January 22, 1959 when the KB-50J refueling tanker he was co-piloting crashed shortly after takeoff from England Air Force base, Louisiana. All five other crewmen aboard also perished; they were members of the 622nd Air Refueling Squadron.
Other Information
From researcher Kathy Franz: "At Lane Technical, he was known as Dick. National Honor Society, German Club, Spur and Saddle Club, Slide Rule Club, I. M. Sports."
He is buried in Louisiana. Dick was survived by his wife, Phyllis, daughter, and parents.
Note: The Register of Alumni and a Class of 1955 decedent affairs representative both list the date of his loss as January 1, 1958.
Richard is one of 34 members of the Class of 1955 on Virtual Memorial Hall.
The "category" links below lead to lists of related Honorees; use them to explore further the service and sacrifice of the alumni in Memorial Hall.