PERCY W. WILLIAMS, JR., LTJG, USN
From USNA Virtual Memorial Hall
Lucky Bag
From the 1955 Lucky Bag: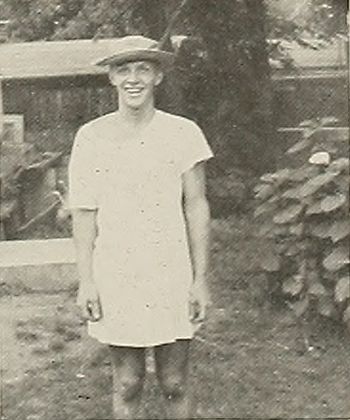 Loss
In the Courier-News (Bridgewater, New Jersey on February 24, 1959, a fragmented report that Percy was lost when his "jet fighter plane" crashed into the Mediterranean immediately after launching from USS Intrepid. He was lost on Feb. 21, 1959 and is remembered — his body was not recovered, according to news reports — with a headstone in Arlington National Cemetery.
Percy is listed on the "In Memoriam" page of the 1959 USS Intrepid cruise book.
Family
Percy was survived by his parents, "Mr. and Mrs. P.W. Williams" of Bridgeview, NJ.
Squadron
While the cruise book doesn't list Percy in a squadron, VF-33 is listed as losing a F-11A fighter jet on 2/21/59.
Related Articles
Bill Litzenberg '55 was also on the lacrosse team.
Percy is one of 34 members of the Class of 1955 on Virtual Memorial Hall.
The "category" links below lead to lists of related Honorees; use them to explore further the service and sacrifice of the alumni in Memorial Hall.