CHARLES W. LITZENBERG, LTJG, USN
From USNA Virtual Memorial Hall
Date of birth: December 2, 1932
Date of death: July 31, 1957
Age: 24
Lucky Bag
From the 1955 Lucky Bag: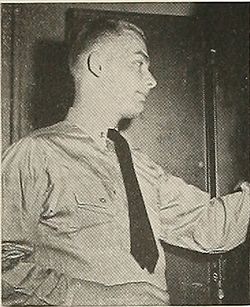 Loss
Killed 31 July 1957 at China Lake, CA. "31 Jul -- U.S. Navy Lt. Charles W. Litzenberg, from Miramar, lost his life when his AD-6 Skyraider crashed on Charley Range."
Related Articles
Percy Williams '55 was also on the lacrosse team.
Peter Maitland '55 was also on the 150 Pound Football team.
Charles is one of 34 members of the Class of 1955 on Virtual Memorial Hall.