JOHN E. COWELL, 1LT, USAF
From USNA Virtual Memorial Hall
Lucky Bag
From the 1955 Lucky Bag: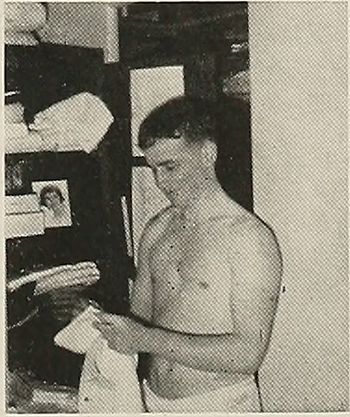 Loss
John was lost in an aircraft accident on December 17, 1957. He is buried in South Carolina, and was survived by his wife, Margaret, and two year old daughter, Debora. He was a member of the 353th Day Fighter Squadron, based at Myrtle Beach, South Carolina. (Debora's name and loss information from February 1958 issue of Shipmate.)
Memorial Hall Error
John was a 1st Lieutenant, USAF; he is listed for some reason in Memorial Hall as a 2LT, US Army.
John is one of 34 members of the Class of 1955 on Virtual Memorial Hall.