THEODORE M. STOIK, 1LT, USAF
From USNA Virtual Memorial Hall
Theodore Martin Stoik was admitted to the Naval Academy from Iowa on June 28, 1950 at age 21 years 0 months.
Lucky Bag
Theodore is not included in the 1954 Lucky Bag.
Loss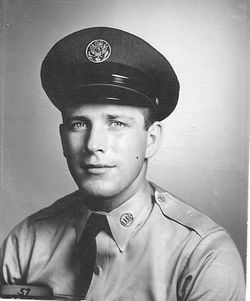 Theodore was lost when the T33 jet trainer he was piloting exploded mid-air and crashed into cornfield near Scott AFB on September 10, 1956. The other pilot aboard was also killed. He "had been a member of the Air Force for five years and had completed his last quarter at the University of Iowa this summer."
He was survived by his wife, two children, parents, and a brother, Lloyd. He is buried in North Carolina.
Theodore is one of 37 members of the Class of 1954 on Virtual Memorial Hall.