THEODORE T. WALKER, LT, USN
From USNA Virtual Memorial Hall
Lucky Bag
From the 1941 Lucky Bag:
Loss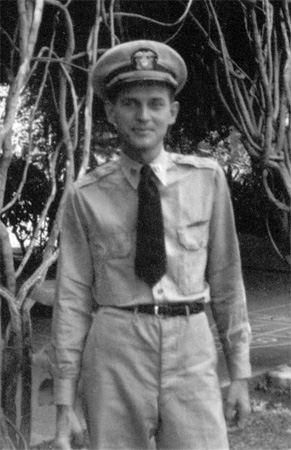 Ted was lost when USS Albacore (SS 218) was sunk by a mine on November 7, 1944 while on patrol north of Hokkaido.
He was the boat's Executive Officer, and was awarded a Silver Star and Bronze Star (unable to find citations).
Ted has a memory marker in Kentucky.
No next of kin was listed, though from researcher Kathy Franz:
Father was Theodore, manager in tobacco factory; mother Verna; brother William. Engaged to Betty Hammink in April 1944, but no date set until he returned from duty. Uncle William Walker headed the tobacco factory. Interestingly, a wooden box 7x7x3 inches with the factory stamp was sold in 2018 for $20.
Other
From Amazon's entry for ''Across the Blue Pacific:
When the United States enters World War II, Molly is attending Beechwood Elementary. But her thoughts are with Ted Walker, her neighbor, who is serving aboard a cruiser in the South Atlantic.

Three years later, the war is still going on and Molly is in the fourth grade. Ted is still at sea, as a naval officer of the USS Albacore, a submarine in the Pacific Ocean. Orchard Road feels like the safest place on earth, but somewhere on the other side of the world, Ted and his crew are carrying out dangerous missions. No one knows when they will come home, and young Molly must find a way to live with fear during wartime.
The "Register of Commissioned and Warrant Officers of the United States Navy and Marine Corps" was published annually from 1815 through at least the 1970s; it provided rank, command or station, and occasionally billet until the beginning of World War II when command/station was no longer included. Scanned copies were reviewed and data entered from the mid-1840s through 1922, when more-frequent Navy Directories were available.
The Navy Directory was a publication that provided information on the command, billet, and rank of every active and retired naval officer. Single editions have been found online from January 1915 and March 1918, and then from three to six editions per year from 1923 through 1940; the final edition is from April 1941.
The entries in both series of documents are sometimes cryptic and confusing. They are often inconsistent, even within an edition, with the name of commands; this is especially true for aviation squadrons in the 1920s and early 1930s.
Alumni listed at the same command may or may not have had significant interactions; they could have shared a stateroom or workspace, stood many hours of watch together… or, especially at the larger commands, they might not have known each other at all. The information provides the opportunity to draw connections that are otherwise invisible, though, and gives a fuller view of the professional experiences of these alumni in Memorial Hall.
April 1941
Ensign, USS Memphis
Theodore is one of 60 members of the Class of 1941 on Virtual Memorial Hall.
The "category" links below lead to lists of related Honorees; use them to explore further the service and sacrifice of the alumni in Memorial Hall.