WILLIAM R. MUSCHA, LCDR, USN
From USNA Virtual Memorial Hall
Date of birth: June 17, 1965
Date of death: May 8, 2002
Age: 36
Lucky Bag
From the 1987 Lucky Bag:
Loss
From Travis Manion Foundation:
Lieutenant Commander William Muscha was killed on May 8, 2002 when his T-39 Sabreliner crashed into the Gulf of Mexico during a training flight. Muscha graduated from the Naval Academy in 1987 and was assigned to Fighter Squadron 21 at NAF Atsugi, Japan upon completing flight training. Fighter Squadron 21 was assigned to the carrier USS Independence, where LCDR Muscha deployed twice to the Arabian Gulf. In 1994, he returned to the United States and served as a flight instructor at both NAS Pensacola and NAS Corpus Christi, TX. In the following years of service William earned master's degrees in aeronautical science as well as in military art and science.

LCDR Muscha is survived by his wife, six children, as well as his parents and sister.
From the Associated Press via St. Petersburg Times on May 16, 2002:
PENSACOLA -- The loss of two Navy training jets and seven crew members last week in the Gulf of Mexico may never be explained, a fellow aviator said Wednesday at a pair of memorial services.

The T-39 Sabreliners, used for navigation, radar intercept, electronic warfare and other nonpilot training, vanished from radar about 40 miles south of Pensacola on May 8. Neither sent a distress signal.

"I do not know now, nor do I ever expect to answer or understand why this happened," said retired Navy Capt. Charles Tinker in his eulogy. "I fear it will remain a tragic mystery."

Tinker is chief pilot for Raytheon Aerospace LLC, which has a contract to fly the T-39s, a military version of a popular business jet.

Harry White, spokesman for Pensacola Naval Air Station, where the planes were based, said he still could not confirm whether they collided.

Navy investigators have not decided yet whether to find and bring up wreckage from below 210 feet of water, White said. No remains have been recovered.

About 800 people filled the base chapel to memorialize the two Raytheon pilots, both Vietnam veterans. They were retired Marine Corps Lt. Col. Homer "Gray" Hutchinson III, 57, of Pensacola; and retired Navy Lt. Cmdr. Marshall F. "Fritz" Herr Sr., 59, of nearby Pace.

The service then moved to Barrancas National Cemetery, also on base, where a pair of white and orange T-39s flew over in formation before one broke away left and the other right. An honor guard fired three rifle volleys and played taps.

There was a second memorial later for all seven crew members at the National Museum of Naval Aviation, also part of the base. About 1,800 mourners, including Florida Lt. Gov. Frank Brogan, attended.

The other victims included two instructors, Navy Lt. Cmdr. William R. Muscha, 36, of Fargo, N.D.; and Royal Saudi Air Force Maj. Ambarak S. Al-Ghamdi, 32, a native of Albaha, Saudi Arabia, who between them left behind 11 children.

The remaining crew members were students: Navy Lt. Christopher T. Starkweather, 26, of Fort Atkinson, Wis.; Navy Ensign James T. Logan, 26, of Woodland Hills, Calif.; and Marine 2nd Lt. John N. Wilt, 23, of O'Fallon, Ill.
He has a marker in North Dakota.
Remembrances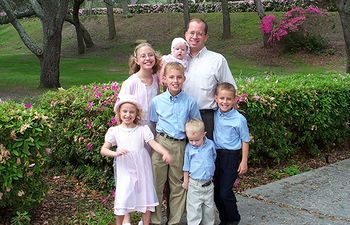 From the Naval Academy Alumni Association's updated "In Memoriam" page:
Bill was one of my plebe year roommates along with David Sewell. He came from Fargo with his violin case and a dream to be a Navy pilot. He was a great American who was taken from us way too soon. John Loesch '87
A year after his death, the Crowne Point, FL community his family once lived in renamed a street in his honor, calling it 'Paper Muscha Way'.
Related Articles
John Wilt '00 was also lost in this collision.
William is one of 5 members of the Class of 1987 on Virtual Memorial Hall.
The "category" links below lead to lists of related Honorees; use them to explore further the service and sacrifice of the alumni in Memorial Hall.