JOHN R. POE, LCDR, USN
From USNA Virtual Memorial Hall
Date of birth: February 12, 1939
Date of death: August 4, 1970
Age: 31
Lucky Bag
From the 1962 Lucky Bag:
Obituary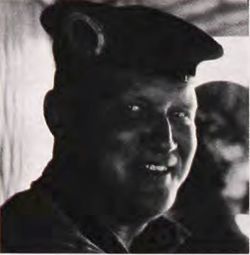 From Class of 1962:
LCDR John Raymond Poe, USN, died 4 August 1970 in the Third Field Hospital, Saigon. Graveside services were held at Ft. Rosecrans National Cemetery in San Diego; interment followed.

Cdr. Poe was born in Laurel, Md. He graduated from the Naval Academy in the class of 1962.

His first duty assignment after graduation was aboard the destroyer MEREDITH. Other duty stations included destroyers out of Long Beach and Mayport and Destroyer School in Newport, R.I. Prior to his tour in Vietnam he was stationed at the Anti-Submarine Warfare School in San Diego. In Vietnam he served as Commanding Officer of PBR Division 592 and later as Deputy Commander of CTG 194.9.

Cdr. Poe was the recipient of the National Defense Medal, the Vietnamese Service Medal with three Bronze Stars, the VCM Medal, the Navy Commendation Medal with Combat "V," the Vietnamese Gallantry Cross and the Staff Honor Medal.

He is survived by his widow, June Ivy, 1240 Elketon Blvd., Spring Valley, CA 92077; a son, Mark Richard; two daughters, Tracy Anne and Linda Marie; and his parents, Mr. and Mrs. Austin R. Poe, Laurel, Md. Shipmate, November 1970
The circumstances surrounding his loss are unclear, though one site lists him as wounded in action on August 1. Class of 1962 historian has "blood clot," and others have "non-hostile, injury/illness."
He was commanding officer of River Division (RIVDIV) 592 at the time of his death.
Remembrances
From Wall of Faces:
My Dad, MNC Willie Wilson served with LCDR Poe in Vietnam on the PBR's. I have heard his name and stories from my child hood and finaly went with my Dad to see LCDR Poe's name on the wall. My Dad is a wonderful man and says LCDR Poe was truly a good person and a great skipper. It just doesn't get any better then that from my Dad. We left a PBR Brown water Navy cap for LCDR Poe at the Wall. I hugged my Dad and thanked God I was able to. CHET WILSON, BECKSEMB@AOL.COM, 4/16/05
Related Articles
Daniel Hertzfeldt '62 was also in 20th Company.
Memorials
John is among those names on the Vietnam Veterans Memorial in Washington, D.C. As his loss was not due directly to hostile action, though, he does not appear in the Vietnam War section of the Killed In Action panel in Memorial Hall.
John is one of 30 members of the Class of 1962 on Virtual Memorial Hall.