MARTIN A. CONNOLLY, 1LT, USAF
From USNA Virtual Memorial Hall
Lucky Bag
From the 1953 Lucky Bag:
Loss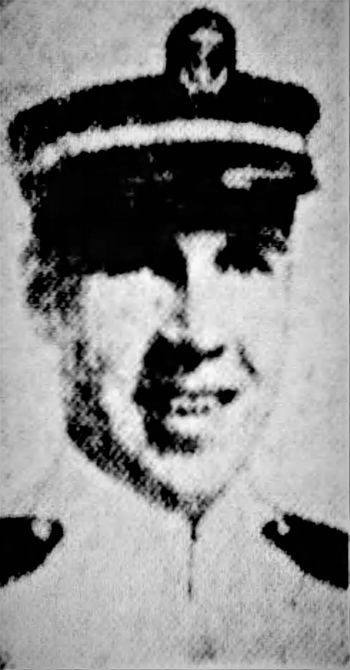 Martin was lost when the C-47 aircraft he was a passenger aboard crashed in Alaska on September 1, 1955; all seven aboard were killed. The plane was flying from Anchorage to Nome.
From researcher Kathy Franz:
A member of the Air Force 5015th Radar Evaluation Squadron, Martin had been working with a crew checking Alaskan radar installations.

Graduating in 1947 from North Catholic High School, his nickname was "Rabbi." Activities: Senior A, Honor Student 1; Sodality 1, 2, 3; Student Council 3; Aero Cub 1; Minstrel shows 3, 4; Intramurals 2, 3, 4; Pep Club 3, 4; Manager of football team 3, 4. He also attended Villanova College.

Survived by parents Patrick and Mary, and widow Katherine.
He is buried in Pennsylvania.
Other Information
The wife of one of the passengers — the passenger aboard because he was a contractor to the Air Force — sued the Air Force on the basis that the crash was due entirely to pilot error. The case law has a detailed account of the crash.
Martin is one of 62 members of the Class of 1953 on Virtual Memorial Hall.
The "category" links below lead to lists of related Honorees; use them to explore further the service and sacrifice of the alumni in Memorial Hall.