RICHARD W. HASTINGS, LT, USN
From USNA Virtual Memorial Hall
Date of birth: July 14, 1940
Date of death: May 14, 1966
Age: 25
Lucky Bag
From the 1962 Lucky Bag:
Obituary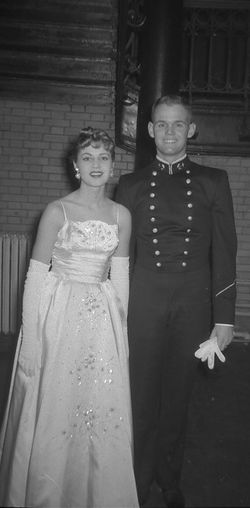 From the Class of 1962:
Lt Richard W Hastings, USN, died on 14 May [1966] in USS Repose as the result of an accident in USS Ticonderoga on 14 April. Services were held at the Airman Memorial Chapel, Naval Air Station, Miramar, Calif., with interment in Fort Rosecrans National Cemetery.

Lt. Hastings was born in Vallejo, Calif., and was graduated from the Naval Academy in 1962. He was designated a naval aviator in 1963, and then reported to VF-124, San Diego, for training in the F-8. In March 1964 he joined VF-51, making two Far East cruises in the Ticonderoga: he had recently completed training as a landing signal officer. Among his awards were the Navy Commendation Medal and the Expeditionary Medal.

He is survived by his widow, the former Violet Edythe Olson, of 1213 Falster Court, Alexandria, Va.; his parents, Mr. and Mrs. Harold E. Hastings; a sister, Susan Gail, and his grandmother, Mrs. Marion Carstensen, all of Lomita, Calif.
Richard was struck in the head and seriously wounded by debris from an F-8E that struck the ramp.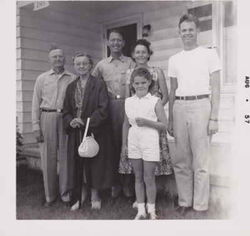 Memorials
Dick is among those names on the Vietnam Veterans Memorial in Washington, D.C. As his loss was not due directly to hostile action, though, he does not appear in the VIetnam War section of the Killed In Action panel in Memorial Hall.
Related Articles
Thomas Carter '62 was also in 8th Company.
Richard is one of 30 members of the Class of 1962 on Virtual Memorial Hall.