EMORY W. COIL, LCDR, USN
From USNA Virtual Memorial Hall
Lucky Bag
From the 1912 Lucky Bag:
Loss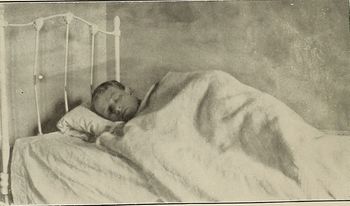 Emory was lost on August 24, 1921 when the British-built airship R-38, intended for US Navy use as ZR-2, crashed near Hull, England. Forty-four of the forty-nine men aboard died.
He was buried at sea from USS Breck (DD 283) on September 20, 1921. Emory has a memory marker in Arizona.
His wife, Mildred, died in 1919.
Memorial
On July 2, 1943, at a celebration for the christening of the newest Goodyear-built K ship, Emory and eight other men lost in lighter-than-air flight were honored with a memorial tablet on a granite rock at the Wingfoot Lake station at Suffield, Ohio. The other honorees were: CDR Louis Maxfield '07, on the British ship ZR-2 in 1921, LCDR Zachary Lansdowne '09 in the Shenandoah crash in 1925, LT Charles Bauch on the U.S.S. Akron in 1931, LT Arthur R. Houghton in 1925, LT Henry Hoyt '14 in 1921, LT J. B. Lawrence in 1925, LT C. G. Little in 1921, and LT Frank Trotter '23 in 1942.
Career
Emory became naval aviator #96 in 1917.
At some point in 1917 he was on the staff of the first Navy lighter-than-air instructors.
From Naval History and Heritage Command:
14 May [1919] Lt. Cmdr. Emory W. Coil commanded the airship C-5 during a record flight for nonrigid airships from Montauk Point, Long Island, N.Y., to Pleasantville, St. Johns, Newfoundland, covering 1,050 nautical miles in 25 hours 50 minutes. Coil and his crew of six made the nonstop voyage to determine whether they were able to cross the Atlantic, and determined that such a flight would be feasible. However, shortly following C-5's arrival a heavy gale sprang up, and despite efforts to deflate the bag, the gale tore the airship from the moorings and swept her to sea. The two sailors on board jumped clear and survived.
Related Articles
Lewis Maxfield '07, Valentine Bieg '10, and Henry Hoyt '14 were also lost when ZR-2 crashed.
The "Register of Commissioned and Warrant Officers of the United States Navy and Marine Corps" was published annually from 1815 through at least the 1970s; it provided rank, command or station, and occasionally billet until the beginning of World War II when command/station was no longer included. Scanned copies were reviewed and data entered from the mid-1840s through 1922, when more-frequent Navy Directories were available.
The Navy Directory was a publication that provided information on the command, billet, and rank of every active and retired naval officer. Single editions have been found online from January 1915 and March 1918, and then from three to six editions per year from 1923 through 1940; the final edition is from April 1941.
The entries in both series of documents are sometimes cryptic and confusing. They are often inconsistent, even within an edition, with the name of commands; this is especially true for aviation squadrons in the 1920s and early 1930s.
Alumni listed at the same command may or may not have had significant interactions; they could have shared a stateroom or workspace, stood many hours of watch together… or, especially at the larger commands, they might not have known each other at all. The information provides the opportunity to draw connections that are otherwise invisible, though, and gives a fuller view of the professional experiences of these alumni in Memorial Hall.
January 1913
Ensign, Colorado
January 1914
Ensign, Pittsburgh
---
Others at this command:
January 1915
Ensign, USS Buffalo
January 1916
Lieutenant (j.g.), USS Denver
January 1917
Lieutenant (j.g.), Naval Aeronatic Station, Pensacola, Florida
---
Others at this command:
March 1918
Lieutenant, Naval Air Station Pensacola, Florida
---
Others at this command:
January 1919
Lieutenant Commander, Office of Naval Operations
---
Others at this command:
January 1920
Lieutenant Commander, Naval Headquarters, London, England
January 1921
Lieutenant Commander, USS R-38
---
Others at this command:
Emory is one of 6 members of the Class of 1912 on Virtual Memorial Hall.
The "category" links below lead to lists of related Honorees; use them to explore further the service and sacrifice of the alumni in Memorial Hall.