JAMES C. HULL, ENS, USN
From USNA Virtual Memorial Hall
Lucky Bag
The Lucky Bag was first published in 1894.
James Cooper Hull was admitted to the Naval Academy from New York on September 27, 1861 at age 14 years 6 months.
Loss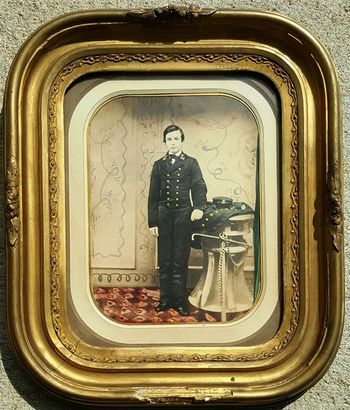 James was lost on January 24, 1870 when USS Oneida was sunk following a collision with a British merchant steamer while departing Yokohama harbor, Japan. One hundred twenty-four other officers and men were also lost.
A detailed account of the event is available here.
Career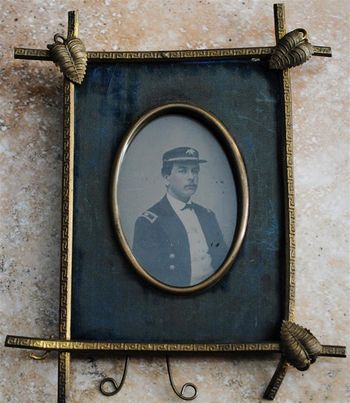 From the Naval History and Heritage Command:
Midshipman, 24 July, 1863. Graduated June, 1868. Lost in the Oneida, 24 January, 1870.
Remembrances
From the Marysville Daily Appeal, 24 March 1870, via the records of the US Naval Academy Alumni Association:
The Officers of the Oneida. Below we give sketches of some of the officers who perished in the ill-fated Oneida:

MIDSHIPMAN J. C. HULL was born and bred in New York and entered the service in 1861. He is widely known throughout the service and has a large acquaintance in this city. He was known while in the Naval Academy for his geniality and his kindness, and these qualities, beyond all others, are appreciated in the naval service. Mr. Hull was the friend of every one and every one was his friend. In anecdote he was copious, in his studies persevering and thorough, and in professional knowledge apt and seamanlike. He clung to the navy, and with it were all his hopes. He will long be remembered.
Related Articles
Edward Williams '53, William Stewart '61, John Phelan '66, Charles Brown '67, James Cowie '67, Charles Copp '68, William Uhler '68, George Bower '68, and George Adams '68 were also lost aboard Oneida.
James is one of 11 members of the Class of 1868 on Virtual Memorial Hall.
The "category" links below lead to lists of related Honorees; use them to explore further the service and sacrifice of the alumni in Memorial Hall.