JOHN A. HOLLOWELL, JR., CDR, USN
From USNA Virtual Memorial Hall
Date of birth: August 31, 1899
Date of death: March 1, 1942
Age: 42
Lucky Bag
From the 1922 Lucky Bag:
Loss
John was lost when USS Houston (CA 30) was sunk on March 1, 1942 during the Battle of Sunda Strait. He was the ship's navigator.
His wife was listed as next of kin.
Remembrances
In "Ship of Ghosts", he is quoted responding to a sailor where they were going: "In a fatherly way, he draped his arm around my shoulder and, as though talking to himself, said, 'Son, we're going to hell, we're going to hell.'"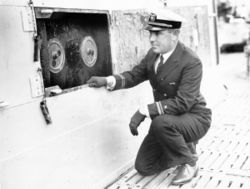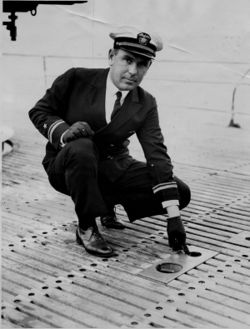 John is one of 27 members of the Class of 1922 on Virtual Memorial Hall.