HOWARD R. HEALY, LCDR, USN
From USNA Virtual Memorial Hall
Date of birth: March 28, 1899
Date of death: May 8, 1942
Age: 43
Lucky Bag
From the 1922 Lucky Bag:
Loss
Howard was lost when USS Lexington (CV 2) was sunk on May 8, 1942 in the Battle of the Coral Sea. He was the ship's damage control officer.
His wife was listed as next of kin; he was also survived by two sons, Howard, Jr. (age 9 in 1943) and Thomas (age 7). Howard Jr. retired a Navy Captain and naval aviator; Thomas was killed in a car crash in 1962 while an Ensign in submarine school.
Biography
From Wikipedia:
Healy was born in Chelsea, Massachusetts and graduated from the United States Naval Academy in 1922. After serving on various ships of the fleet and as an instructor at the Naval Academy, Healy commanded Dorsey (DD-117) 1937–1939.

After a tour at Naval Torpedo Station, Newport, R.I., Comdr. Healy reported 13 March 1941 as Damage Control Officer on board Lexington. During the Battle of the Coral Sea, Lexington took two torpedoes and two bomb hits 8 May 1942, and despite heroic damage control could not be saved.

Commander Healy died on board and was posthumously awarded the Bronze Star for his courage, leadership, and professional excellence during the battle to save his ship. Commander Healy perished at his battle station.

Commander Healy lived at 236 Roswell Avenue, Long Beach, California at the time of his death
Bronze Star
Unable to find the citation of the Bronze Star he was awarded.
Namesake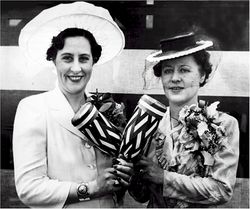 USS Healy (DD 672) was named for Howard; the ship was sponsored by his widow.
Howard is one of 27 members of the Class of 1922 on Virtual Memorial Hall.