RODERICK S. ROONEY, CDR, USN
From USNA Virtual Memorial Hall
Lucky Bag
From the 1929 Lucky Bag:
Loss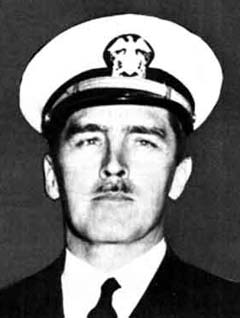 Roderick was lost when USS Corvina (SS 226) was sunk on November 16, 1943 by a Japanese submarine. He was the boat's commissioning commanding officer.
His wife was listed as next of kin.
Career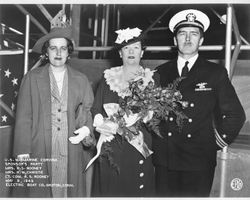 From Fleet Organization:
Duty USS Tennessee (BB-430 1 Jan 1939 - 1 Oct 1939
Flag Lieutenant Commander Battleships Battle Force 1 Jul 1940 - 1 Nov 1940
Executive Officer USS Nautilus (SS-168) 5 Oct 1942 - 9 Jan 1943
Student PCO School Submarine Base New London 1943
Captain USS Corvina (SS-226) 6 Aug 1943 - 16 Nov 1943
Lieutenant 30 Jun 1937
Lieutenant Commander (T) 1 Jan 1942
Lieutenant Commander 30 Jun 1942
Commander (T) 1 Oct 1942
Silver Star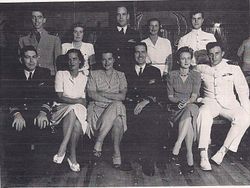 From Hall of Valor:
SYNOPSIS: Commander Roderick S. Rooney (NSN: 0-62620), United States Navy, was awarded the Silver Star for conspicuous gallantry and intrepidity in connection with military operations against an armed enemy, during World War II. His gallant actions and dedicated devotion to duty, without regard for his own life, were in keeping with the highest traditions of military service and reflect great credit upon himself and the United States Naval Service.

General Orders: American Battle Monuments Commission Service: Navy

Roderick is one of 29 members of the Class of 1929 on Virtual Memorial Hall.