WILLIAM H. POTTS, CDR, USN
From USNA Virtual Memorial Hall
Lucky Bag
From the 1927 Lucky Bag:
Loss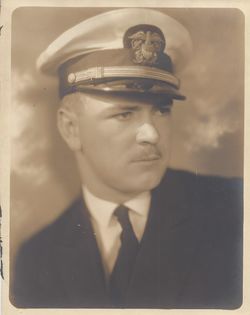 William was lost when USS Houston (CL 81) was torpedoed by Japanese aircraft on October 14, 1944. He was the ship's engineering officer. (Note: Unclear why his headstone has November 11, 1944 for his loss date. All other records, and this book, say he was killed instantly when the torpedo struck midships.)
His wife was listed as next of kin; he was also survived by his son.
William is one of 43 members of the Class of 1927 on Virtual Memorial Hall.