WILLIAM C. JACKSON, MIDN, CSN
From USNA Virtual Memorial Hall
Lucky Bag
The Lucky Bag was first published in 1894.
William Congreve Jackson was admitted to the Naval Academy from Virginia on November 25, 1859 at age 16 years 6 months.
Loss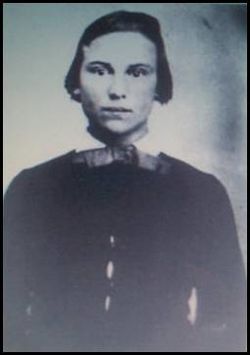 William was lost on February 10, 1862, shortly after he "was mortally wounded while making his way to the shore from the captured steamer Ellis." This occurred in the Pasquotank River, near Elizabeth City, North Carolina; following his wounding he was captured by the Union and brought aboard USS Hetzel.
He was identified as "Acting Midshipman" and was serving aboard CSS Ellis. He was buried at Fort Cobb he was killed on February 11th.
He is listed on the killed in action panel in the front of Memorial Hall.
Once captured, he was brought back to Ellis, which was then under the command of his classmate Benjamin Porter '63.
Confederates in Memorial Hall
This alumni is included on this site because he is listed in Memorial Hall. We do not feel this is appropriate—these men took up arms against the same constitution they'd once sworn to support and defend—and we have engaged with the Naval Academy and the Naval Academy Alumni Association to correct these and other errors.
William is one of 14 members of the Class of 1863 on Virtual Memorial Hall.