RICHARD S. HODSDON, LTJG, USN
From USNA Virtual Memorial Hall
Lucky Bag
From the 1945 Lucky Bag:
Obituary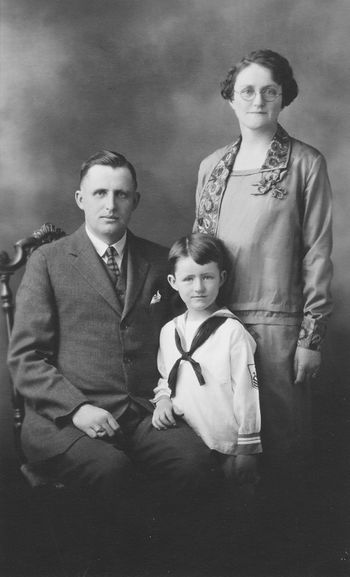 From Find A Grave:
Hodsdon Funeral To Be Monday

Flier Was Descendant of Maine Family

South Thomaston, Aug. 27, - Lt. (jg) Richard Spalding Hodsdon, 26, killed in a midair crash of two naval planes during carrier practice landing Thursday near Mayport, Fla., is descendant of a family that owned and operated a large stone quarry near here for many years. He was born in Lynn, Mass., in February, 1923, was graduated from Gorham High School and attended University of Maine one year before entering Annapolis from which he was graduated in 1944. He served in the Pacific Theater during World War Two. Surviving are his wife, the former Barbara Reiger, stepdaughter of Adm. William Wright, former ambassador to Sweden, his parents, Lt. Comdr. and Mrs. Richard Prince Hodsdon of Hyannis, Mass., and eight-month-old son Richard , Jr., of Jacksonville, Fla., his grandmother Mrs. George Hodsdon of Portland and several uncles and aunts, including Mrs. Scott Kittredge, Portland, Mrs. Charles Emery Rockland and Herbert Hodsdon, Portland. The funeral will be held at Arlington National Cemetery, Arlington, Va., at 1 p.m. Monday.
Richard was also survived by his son, Richard III, according to the November 1949 issue of Shipmate.
His wife is buried with him in Arlington National Cemetery, and his class ring is on display at the Naval Academy museum.
Related Articles
John Glynn '45 was also lost in this collision.
Conrad Grove, Jr. '45, Lloyd Wyatt, Jr. '45, Arthur Day '45, Robert Billings '45, James Dawley, Jr. '45, Jack Flanagan '45, Alfred Sawyer '45, and John Horn '45 were also in 8th Company.
Richard is one of 59 members of the Class of 1945 on Virtual Memorial Hall.
The "category" links below lead to lists of related Honorees; use them to explore further the service and sacrifice of the alumni in Memorial Hall.