FRANK H. CONANT, II, LT, USN
From USNA Virtual Memorial Hall
Lucky Bag
From the 1920 Lucky Bag:
Loss
From Find A Grave:
Lt. (Junior Grade) F. H. Conant, USN, was designated Naval Aviator #3047 in 1922. Graduated U. S. Naval Academy in 1919, Class of 1920 (one year early due to the World War).

Oakland Tribune November 1, 1926

AIR CHAMPION OF NAVY KILLED

Berkeley Flier, Practicing for International Races, Falls to Death.

WASHINGTON, Nov. 1 – (AP) – The name of another Viking of the air has been scratched from the list of United States Navy. And Lieutenant Frank H. Conant, II, one of America's entries in the coming Schneider Cup speed races, has joined those pioneers who have made the supreme sacrifices in the naval aviation service of their country – the list that includes Chevalier, Lansdowne, Mustin, Chase, Schiff, Rogers and others.

Lieutenant Conant, practicing in a high-speed plane for next month's international cup events at Norfolk, Va., crashed into shallow water at Winter Harbor, 30 miles north of Norfolk, Saturday. His body, strapped to the seat and with his parachute undisturbed on his back, was recovered some seven hours after the accident and will be buried tomorrow at Arlington National Cemetery.

Conant, born at the Naval Academy at Annapolis, November 13, 1898, was graduated there in 1919.

His air experiences comprised more than 1300 hours in 35 different types of ships, including the piloting of a plane shot from a catapult aboard ship. He was one of the first 25 expert "precision" aviators who took off from and landed aboard the flight deck of carrier Langley. He won the Bamberger Trophy for military aerial aeronautics in the national air races in September at Sesquicentennial exposition at Philadelphia, as well as first place in stunt competition at the New York air races last June and the observation group race in the Curtiss marine trophy events here in May.

Lieutenant Conant was flying alone at the time and was enroute from the Anacostia station here at Hampton Roads.

Conant's Brother in Berkeley, Starts East

BERKELEY, Nov. 1 – The body of Lieutenant Frank H. Conant, Jr., naval Schneider Cup racer, will be laid to rest at Arlington National Cemetery tomorrow, while his brother, Roger N. Conant, 1791 Oxford Street, Berkeley, is speeding east to comfort the mother of the dead flyer.

The body of Conant, a former student of the Berkeley high school, who resided with his mother, Mrs. M. F. H. Conant, 1904 University Avenue, were found in the waters of Winter Harbor, Va., yesterday, after a search of twenty-four hours. Conant crashed into the bay, while flying a navy entry for the Schneider Cup race in one of the early trials.

Conant left Berkeley at the age of 14 to accept an appointment to the naval academy, and Mrs. Conant, his mother, followed him east, making her home in Washington. She will return to Berkely with her son, Roger, wjo will reach Washington the latter part of this week, too late for the funeral services. The Conant's were related to the late Mrs. John Conant Lynch, an old and well known resident of Berkeley.
Other
Jimmy Doolittle's autobiography, "I Could Never Be So Lucky Again", mentions Frank as he "thrilled the thousands with spectacular stunts in the pursuit plane…"
He was also mentioned in "Skyward: Man's Mastery of the Air" By Richard Evelyn Byrd Jr.:
The Schneider trophy is given for seaplanes only. The great interest in the 1926 contest rose chiefly from the fact that Italy was a close contender for the cup which had been won twice in succession by Americans.

The U.S. Navy team suffered its first loss when my friend Lieutenant Frank Conant, U.S.N., was drowned just before the contest in a service pursuit plane. He was flying low over Hampton Roads which in places is filled with fish-nets during the season of the race. It is believed that one of his pontoons struck a net mooring stake.

To condemn flying in Conant's plane on the basis of such an accident would be like condemning a make of car because the driver was unfortunate enough to strike a hidden stump in the road.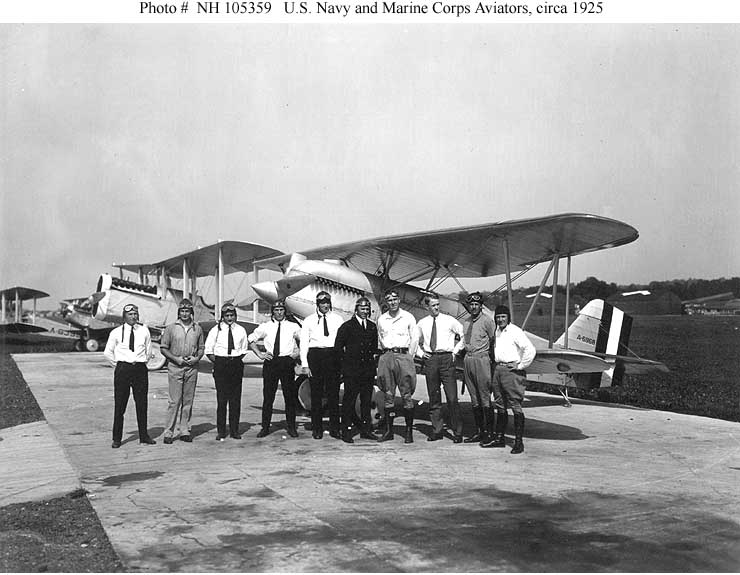 Related Articles
George Cuddihy '18 was also involved in these air races.
Frank is one of 27 members of the Class of 1920 on Virtual Memorial Hall.