GUY C. PARSONS, JR., LTJG, USN
From USNA Virtual Memorial Hall
Date of birth: December 23, 1937
Date of death: April 10, 1963
Age: 25
Lucky Bag
From the 1959 Lucky Bag:
Obituary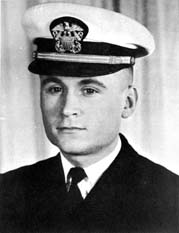 Guy Carrington Parsons, Jr., was born in New Rochelle, New York, on December 23, 1937, the son of Mr. and Mrs. Guy C. Parsons of White Plains, New York.

He spent his early boyhood in White Plains and attended local schools there. While attending White Plains High School, Guy participated in sports, received letters in tennis and swimming, and was a member of the honor society.

He entered the U.S. Naval Academy at Annapolis, in June 1955, where he was a member of the varsity squash team, and where he received a letter in tennis. Graduating with the class of 1959, he received his first assignment as an ensign in the destroyer USS Waldron (DD 699). In September 1960, he volunteered for submarine duty and upon being accepted, he entered the Submarine School in New London, Connecticut. Successfully completing the course of instruction, Guy was selected for advance training in nuclear power. In September 1961, he attended the Naval Nuclear Power Training Unit at Windsor Locks, Connecticut, and in March 1962, he was assigned to USS Thresher (SSN 593).

He is survived by his widow, the former Marjorie Cochran of White Plains, New York; a son, Guy C. Parsons, III; and his parents, Mr. and Mrs. Guy C. Parsons also of White Plains.
Related Articles
Donald Messerschmidt '59 and Jack Phillips '59 were also in 13th Company.
Philip Allen '45, John Billings '50, John Harvey '50, Robert Krag '50, Michael DiNola '53, Robert Biederman '54, Merrill Collier '56, John Wiley '61, James Henry, Jr. '60, Ronald Babcock '60, and John Grafton '61 were also lost when USS Thresher (SSN 593) sank with all hands on April 10, 1963.
Guy is one of 32 members of the Class of 1959 on Virtual Memorial Hall.