PAUL W. BURTON, LCDR, USN
From USNA Virtual Memorial Hall
Lucky Bag
From the 1933 Lucky Bag:
Biography
From the 1953 edition of the book "Double Three Roundup," published by the class of 1933:
Paul's first duty after graduation was the SARATOGA in which he served for two and a half years. Early in 1936 he was detached and ordered to Submarine School. Prior to reporting to Submarine School he married Elizabeth Watson of Asbury Park, New Jersey.

Having started on his path as a Submariner, his first assignment was the S-44 on which he remained for three years. The next two years he spent on the R-2. In February of 1941 he was ordered to the Deep Sea Diving School, Navy Yard, Washington, D.C. and became one of the class' deep sea diving experts. From Washington he was ordered to New London where he was assigned duty as instructor of the Submarine Escape Training Tank. Paul painted the first mermaids at the 100 foot depth to encourage the more timid to make the 100 foot escapes.

In July 1942, Paul went to sea again, this time as Executive Officer of the TARPON. After a year on the TARPON he went to the MACAW which was fitting out, in Oakland, California. When the MACAW, a brand new submarine rescue vessel, went into commission in July 1943, Paul was the proud commanding officer. On 13 February 1944 disaster overtook Paul and the MACAW. The MACAW was out during a storm to assist a submarine which had gone aground at the entrance to the channel of Midway Island as a result of the vicious currents. While the MACAW managed to get some line to the submarine which later was helpful in freeing her, the MACAW was swept on the reef also. Before she was freed another storm arose and on the night of February 12-13, the MACAW slid off into the deep water and sank. The survivors spent the last hours in the pilot house, where for some time the water was at chest level. The water continued to rise until there was less than 12 inches between the surface of the water and the overhead. The air got so bad that all hands had to go topside. There the heavy seas soon swept them over the side. Paul was the last to leave the pilot house and was seen by several of the men in the water afterwards. The strap of Paul's life belt broke and he would not stay with the group because they were attempting to assist him in trying to give him one of their belts. He felt they had enough to save themselves. He was last seen swimming with his life belt under his arm in attempt to reach a buoy. His body was never found. During the time all hands were in the pilot house. Paul tried to keep up the men's morale by joking and telling funny stories. His actions to the end were that of a true leader and his men had nothing but praise for him.

In 1950 his wife bought a house, in Haddonfield, New Jersey, and Betty reports that life there is as peaceful as any household containing Barbara (1941), Paul, Jr. (1943), and two dogs can be.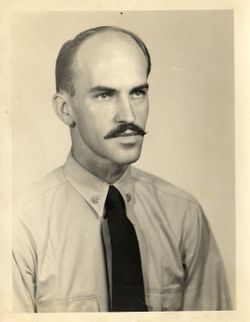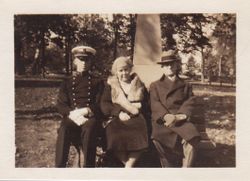 From USS Macaw:
Paul Willits Burton was born September 29, 1911 — by some accounts in Berkeley, California, by others in neighboring Oakland — the younger of two children, both sons, of Norman Gilbert Burton, a career Marine officer, and his wife, n. Virginia White Willits, the daughter of a rear admiral. Both the Burton and Willits families were from Philadelphia.

Paul traveled extensively with his family as a child, following his father to postings in the Philippines and China. The Burtons were in Manila in 1914, Kobe, Japan, in 1915 and Peking (ie, Beijing) in 1916. Paul attended schools in Berkeley and Philadelphia, the Peking American School in Peking, University High School in Oakland and the Haverford School outside Philadelphia. In 1929 he enrolled at the US Naval Academy in Annapolis, Maryland, where he ran track and cross-country. He graduated in 1933.

Commissioned an ensign that June, he served about two and a half years aboard the USS Saratoga, one of the nation's first aircraft carriers. In December 1934 he requested submarine duty. In 1935 he married Elizabeth Porter Watson of Asbury Park, New Jersey. In 1936 he attended submarine school at New London, Connecticut, completed a Naval War College correspondence class in strategy and tactics, reported to submarine S-44, based in the Panama Canal Zone, and received a commission as a lieutenant junior grade. By July 1939 he had completed another Naval War College correspondence course, this one in international law, been deemed qualified for command of submarines by the Bureau of Navigation and reassigned to submarine R-2, based back in New London.

In February 1941 he was assigned to the Navy Yard in Washington, DC, for Deep Sea Diving School. That June he returned again to New London as an instructor at the Submarine Escape Training Tank. In July 1942 he was assigned to the submarine USS Tarpon (SS-175). He reported aboard at the Mare Island Naval Shipyard in Vallejo, California, on San Francisco Bay, where the boat was undergoing an overhaul. Burton served two war patrols aboard the Tarpon, that boat's fifth (October 22 – December 10, 1942) and sixth (January 10 – February 25, 1943), both under the command of Lieut. Cmdr. Thomas Lincoln Wogan, US Naval Academy class of 1930.

In March 1943 Burton was detached from the Tarpon and assigned to command of the USS Macaw (ASR-11), then being fitted out at the Moore Dry Dock Company in Oakland. He presided at the commissioning of the ship on July 12, 1943, and drowned when the ship sank off Midway February 13, 1944. He left behind his widow, Elizabeth, and two children, Barbara, age 2, and Paul Jr., age 1.
His wife was listed as next of kin. A commenter on the biography above claimed to be Paul's eldest grandson.
Career
From Fleet Organization:
Duty USS R-2 (SS-79) 1 Jul 1939 - 1 Nov 1940
Under Instruction Deep Sea Diving School Navy Yard Washington Feb 1941
Instructor Submarine Escape Training Tank New London Jun 1941 - 1942
Executive Officer USS Tarpon (SS-175) Jul 1942 - 4 Mar 1943
Captain USS Macaw (ASR-11) 12 Jul 1943 - 13 Feb 1944
Lieutenant (j.g.) 1 Jun 1936
Lieutenant 23 Nov 1940
Lieutenant Commander 1 Oct 1942
Loss
A harrowing account of Paul's loss, written by Macaw's executive officer, is also at ussmacaw.org.
Paul is one of 38 members of the Class of 1933 on Virtual Memorial Hall.