JAMES A. MURPHY, LTJG, USN
From USNA Virtual Memorial Hall
Date of birth: April 3, 1907
Date of death: July 21, 1938
Age: 31
Lucky Bag
From the 1931 Lucky Bag:
Obituary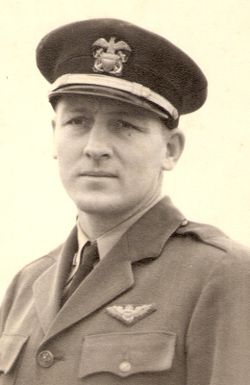 From Find A Grave:
Known to his friends and family as "Pete," a derivative of his childhood nickname "Peterjack," Lt. (J.G.) Murphy was born in Chilton, Texas and raised in nearby Marlin. He was educated in the public schools of Falls County, Texas, at Texas A. & M. University, and at the United States Naval Academy at Annapolis, MD, Class of 1931.

A pioneering U.S. Naval aviator, Lt. Murphy was part of the first naval squadron to successfully cross the Pacific from California to Hawaii without refueling: Patrol Squadron 6-F, which departed from San Diego for Pearl Harbor, Hawaii on Jan. 27, 1937, arriving at its destination with only a teacup's worth of fuel remaining in each plane. In July of 1937 he was part of the first search effort by the Navy seeking to find missing aviatrix Amelia Earhart.

On Dec 17, 1932 Lt. Murphy was married at Christ Episcopal Church in Pensacola, FL to Marion Laflin, originally of San Diego, CA. Together, they resided at Pensacola, FL, Philadelphia, PA, Honolulu, HI, and Coronado, CA.

Lt. Murphy was killed in the line of duty on July 21, 1938 when his single motor observation seaplane crashed into San Francisco Bay. He was 31 years old. Lt. Murphy was flying in a four plane formation which had taken off shortly before from the USS Idaho. Witnesses reported that his plane suddenly dropped out of the formation and spun out of control, plunging 2,000 feet into the Bay off Point San Bruno. Also killed was chief aircraft machinist mate Orville Melvin Stewart, 36, of Los Angeles, the only other person aboard the seaplane. Lt. Murphy is buried beside his in-laws, Clara Sauer Haas (memorial #58282303), mother of Marion, and Lt. Cdr. John Jacob Haas (memorial #3403869), Marion's step-father.
He was a member of Observation Squadron (VO) 3 aboard USS Idaho (BB 24).
James is one of 51 members of the Class of 1931 on Virtual Memorial Hall.