EARLE C. SCHNEIDER, LCDR, USN
From USNA Virtual Memorial Hall
Lucky Bag
From the 1933 Lucky Bag:
Biography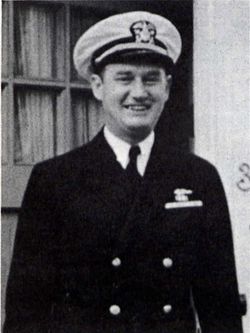 From the 1953 edition of the book "Double Three Roundup," published by the class of 1933:
Penrod started out his commissioned career on board the PENNSYLVANIA. A one year tour in this battleship was followed by 3 years in the RANGER. Shortly before leaving the RANGER, and after having cut a broad swath thru Rio, Buenos Aires, Montevideo and on both coasts, Penrod managed to get a few days leave so that he and the former Stella (Sammy) Heath of El Paso, Texas could be married. The wedding took place in Yuma, Arizona on 20 March 1937.

June of 1937 found the newlyweds in New London where Penrod began the submarine course. Upon completion of instruction he reported to the POMPANO and remained on board until November 1941 with most of this time spent in Vallejo, California and a short tour in Honolulu. Penrod commissioned the famous TRIGGER in November 1941 as her Executive Officer and served on board until March of 1943, participating in three war patrols in Japanese controlled waters. He was then ordered to the East Coast to fit out the DORADO as the Commanding Officer. Following the commissioning of DORADO Penrod sailed for Panama on 6 October 1943 enroute to the Pacific. The DORADO did not arrive in Panama nor was she heard from at any time after sailing. A court of Inquiry was unable to establish firmly the reason for the DORADO's disappearance. It concluded that the loss could be attributed to an operational casualty, an enemy submarine, or a friendly plane. Penrod was awarded the Silver Star Medal while aboard the TRIGGER and the Purple Heart posthumously. In addition to his wife, Sammy, and his parents, he is survived by one son, Earle (1938). Sammy and the family reside at 10552 Santa Monica Boulevard in Los Angeles, California.
Loss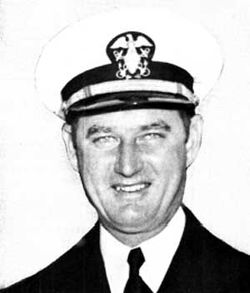 Earle was lost when USS Dorado (SS 248) was sunk, possibly by a mine laid by a German submarine near the Panama Canal, on or about October 14, 1943. He was the boat's commanding officer.
His wife was listed as next of kin.
Career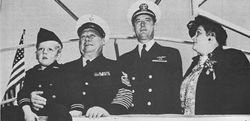 From Fleet Organization:
Duty USS Pompano (SS-181) 1 Jul 1939 - 1 Nov 1940
Executive Officer USS Pompano (SS-181)
Executive Officer USS Trigger (SS-237) Mar 1942 - Jan 1943
Acting Captain USS Trigger (SS-237) 31 Jan 1943
Captain USS Dorado (SS-248) 28 Aug 1943 - Oct 1943
Lieutenant (j.g.) 1 Jun 1936
Lieutenant 1 Feb 1941
Lieutenant Commander (T) 1 Oct 1942
Silver Star
From Hall of Valor:
SYNOPSIS: Commander Earle Caffrey Schneider (NSN: 0-72580), United States Navy, was awarded the Silver Star for conspicuous gallantry and intrepidity in action against the enemy during World War II.

Service: Navy
Rank: Commander
Division: U.S.S. Dorado (SS-248)
Earle is one of 38 members of the Class of 1933 on Virtual Memorial Hall.