LION T. MILES, LT, USN
From USNA Virtual Memorial Hall
Date of birth: March 4, 1910
Date of death: March 3, 1942
Age: 31
Lucky Bag
From the 1931 Lucky Bag:
Loss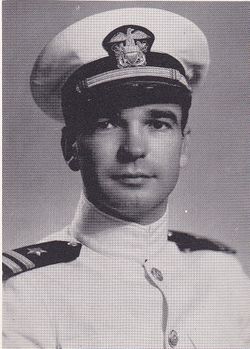 Lion was lost when USS Asheville (PG 21) was sunk by Japanese surface forces on March 3, 1942. There was only one known survivor of the sinking. Lion was the ship's executive officer.
His wife was listed as next of kin; he was also survived by at least one child (a son), and his parents. He has a memory marker in the Naval Academy Cemetery.
Obituary
From Find A Grave:
He attended St. Paul's School in Concord, New Hampshire. He entered the United States Naval Academy and graduated with the class of 1931. On June 22, 1932, he married Elizabeth Ennes Lighthite, daughter of Alice Ennes Lighthite in Yuma, Arizona.

He died during the Battle of Sunda Strait aboard the USS Asheville. He was the grandson of Dr. Lyon Gardiner Tyler, former president of the College of William and Mary and Annie Tucker Tyler. He was the great-grandson of President John Tyler, 10th President of the United States and Julia Gardiner Tyler. He was also the great-grandson of Colonel St. George H. Tucker and Elizabeth Gilmer Tucker.
Other
Lion authored an article in the August 1941 issue of the Proceedings of the U.S. Naval Institute titled "Three Cases Of International Law."
Lion is one of 51 members of the Class of 1931 on Virtual Memorial Hall.