JOHN S. MACLAUGHLIN, JR., LTCOL, USMC
From USNA Virtual Memorial Hall
John MacLaughlin, Jr. '38
Lucky Bag
From the 1938 Lucky Bag:
Loss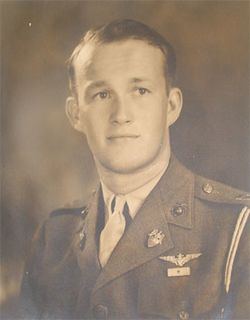 John was lost when his aircraft crashed during a storm on January 25, 1944. From Wikipedia:
On January 25, 1944, 23 of the squadron's 24 aircraft left Tarawa Atoll headed for Funafiti, a flight of 469 miles. A failure of their Commanding General (BGen Lewie G. Merritt) to authorize an escort plane and an outdated weather forecast led them to fly directly into a major storm. Additionally, General Merritt's staff failed to inform Funafiti and the intermediate Nanumea Atoll that a group of friendly aircraft were on their way-thus the incoming planes had no radio signals to guide them on their way. 10 of the aircraft were lost at various times during the flight and the remaining 13 were forced to crash land in the ocean. The survivors spent 3 days at sea in life rafts before being spotted by a Navy PBY Catalina from Navy Patrol Squadron 59. After taking on the survivors, the patrol boat was too heavy to take off and had to radio for help. Later that evening they were met by the destroyer USS Hobby (DD-610) who ushered the men to safety. In all the squadron lost 22 aircraft and had 6 pilots killed. The 2012 documentary film "The Flintlock Disaster" recounts the events and losses during that flight.
His wife was listed as next of kin.
John is one of 71 members of the Class of 1938 on Virtual Memorial Hall.